Radio Facts: Radio Facts: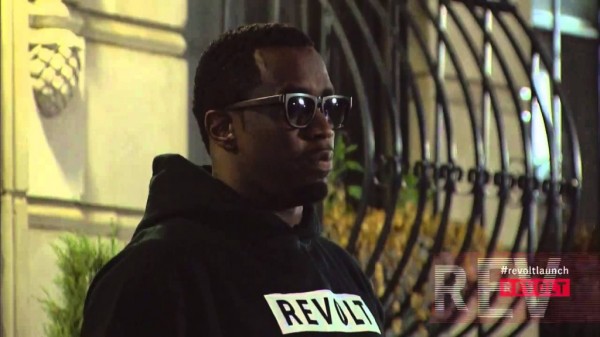 From Monday, January 27th to Saturday, February 1st (just before the Super Bowl!), REVOLT will take over one of the stages at TWC Studios (440 West 14th Street, NYC) and recreate the REVOLT set, where TWC customers can immerse themselves in the music revolution. Additionally, at select times, REVOLT will tape episodes on the stage for guests to watch as the live studio audience.
To close out the Time Warner Cable Studios celebration on Saturday, February 1st, Diddy and REVOLT are taking over the multi-level space to host an exclusive VIP Party and concert.
Tickets to all of the TWC Studios events, including REVOLT's VIP concert, are not yet available on TWCStudios.com, but right now Time Warner Cable is offering four lucky customers the chance to win a trip for two to NYC and VIP access to the studios biggest events – the grand prize winner even receives a little something I can't quite mention (but it's SUPER)! To enter the Time Warner Cable Studios Sweepstakes, head to the TWC Studios tab for the entry form.
TWC Studios visitors will also be able to experience activations from HBO's "Game of Thrones" and STARZ's upcoming show "Black Sails," as well as a dozen others!
Additionally, so you have an idea of everything that is going on… Today, Time Warner Cable announced that it will take over a 45,000 square-foot landmark space in Manhattan's Meat Packing District to create Time Warner Cable (TWC) Studios as a lead up to the Super Bowl. The space will offer customers the chance to experience behind-the-scenes moments and engage with their favorite programs from networks including ASPiRE, beIN SPORT, ESPN, Food Network, FOX Sports 1, HBO, HISTORY, NBC, REVOLT, SHOWTIME, Sprout and Starz.
Customers across the TWC footprint will have the opportunity to win a trip for two to New York City and All-Access Passes to the Time Warner Cable Studios through a national sweepstakes* on Facebook (www.facebook.com/twc) until December 31, 2013. In addition, customers will have a chance to score Time Warner Cable Studio tours and concert tickets through local ticket giveaways launching in January. Details on the local ticket giveaways will be available on the Time Warner Cable Facebook page in January. Additional information on the event can be found at www.twc.com/twcstudios.