Radio Facts: Radio Facts: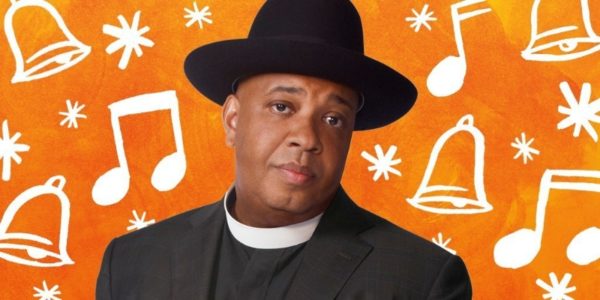 Hip-hop icon Rev Run is bringing his style of digital inspiration to households across the U.S. just in time for the holidays.
The Run DMC front man is sharing his list of favorite holiday tunes for AT&T's* Inspired Mobility program, a national conversation about how people use technology and mobile devices to connect with their faith.
The AT&T flagship store at 600 N. Michigan Ave., in Chicago will be blaring Rev Run's playlist while fans can meet him Tuesday at 2 p.m. CT. He'll also appear on TV Radio Station s across the country starting Tuesday to discuss Inspired Mobility.
A recent survey1 found 4-in-10 (41%) of respondents use mobility to connect to their faith or inspiration. It also found that the No. 1 way people connected to their inspiration or faith with mobile devices was streaming or downloading music.1
"Music is my life," Rev Run said. "What would the holidays be without family, friends and the music that sets the stage for a season of love, peace and joy? So I'm leading the way by sharing my list of holiday favorites with everyone."
Rev Run teamed with AT&T in October to spread the Inspired Mobility conversation across various radio programs. He is a long-time advocate of sharing inspirational messages on social media. Now, Rev Run will be featured on a series of TV shows sharing his story – and the holiday music you might hear around Run's House.
You can catch Rev Run on TV on the these shows starting Tuesday:
Windy City Live (WLS-TV, Chicago)
WGN Morning News (WGN-TV, Chicago)
WRAL Morning News (WRAL-TV, Raleigh, N.C.)
FOX 2 Morning News (WJBK-TV, Detroit)
News With A Twist (WGNO-TV, New Orleans)
WTTG Morning News (WTTG-TV, Washington, D.C.)
NewsOne Now with Roland Martin (TVOne, nationally syndicated)
CBN News (Christian Broadcast Network, nationally syndicated)
Made in Hollywood (Connection III Ent., nationally syndicated)
AIB TV (Atlanta Interfaith Broadcasters, nationally syndicated)
Fans can also check out Rev Run's holiday playlist here: https://tinyurl.com/RevsHolidayPlaylist.