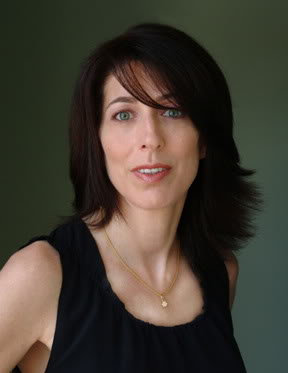 Republic Records announces the promotion of Wendy Goldstein from Senior Vice President of A&R to Executive Vice President and Head of Urban A&R. This announcement officially comes from the label's Executive Vice President, Rob Stevenson and founders and chief executives Monte and Avery Lipman.
As Senior Vice President of A&R since 2011, Ms. Goldstein has focused on cultivating and bolstering the label's presence within the urban realm. In 2013, she collaborated with Ariana Grande on the conception and release of her full-length debut, Yours Truly, which debuted #1 on the Billboard Top 200 upon release and yielded the #1 double-platinum smash, "The Way"[featuring Mac Miller]. Capitalizing on this success, Goldstein helped Grande catapult to the next level once again with 2014's "Problem" [featuring Iggy Azalea]. Upon release, it was the biggest single debut of the year so far and the fourth highest for a female in history with over 435,000-plus digital downloads sold. Moreover, it became the eight highest digital song debut of all-time.
Under Ms. Goldstein's tenure, Republic Records signed Bay Area hip-hop sensation Sage The Gemini, soul crooner Adrian Marcel, and super producer DJ Mustard via a venture with Roc Nation. In addition, she handled A&R duties for Enrique Iglesias, Mika, Colbie Caillat, and more. Her diligence, work ethic, and prescient perspective contributed to establishing the label as a powerful force in the urban marketplace.
Monte Lipman states, "Wendy has worked with many of today's most popular artists and is widely respected throughout the industry. She has overseen the production of many significant albums that have made a tremendous impact on pop culture. Her contribution to Republic remains invaluable."
Avery goes on, "Wendy's been a part of this family since the beginning. We have a tremendous professional history together. Her knack for helping artists realize their true potential is genuinely one of a kind. It's an honor to build upon our legacy as a team."
Mr. Stevenson adds, "Wendy has a keen sense for finding talent and is dedicated to her artists. She will be an integral to the label's expansion within the world of hip-hop and R&B, and we're excited to see who she discovers next!"
Ms. Goldstein comments, "I want to continue building the urban presence of Republic Records. Monte, Avery, and Rob are the greatest. They encourage everyone around them to thrive. We all share the same mindset. We have a common goal to finish number one. It's one of the best environments I've worked in. We all love music, and we want to build a legacy for the Republic brand."
Ms. Goldstein began her career as an assistant in the A&R department of Epic Records. From 1993-1997, she worked in A&R at Geffen Records and was personally responsible for signing The Roots, Common, GZA, Mos Def, and The Bloodhound Gang. Afterwards, she became Head of Urban A&R at Priority Records/Capitol, orchestrating a label deal with Disturbing The Peace and overseeing projects for Snoop Dogg, Chingy, Latoya Luckett, and more until leaving the company in 2007. 2009 saw her join the team at Republic Records as an A&R Consultant. In 2011, she became Senior Vice President of A&R for the label, formally joining the team in the West Coast office.