Rapper Pop Smoke Killed During Home Invasion After Party at Residence and …
We literally JUST got a press release on Pop Smoke announcing his new project and tour yesterday. See at the bottom of the story.
Pop Smoke, a 20-year-old up and coming rapper was gunned down and killed in a house he was most likely renting in LA from real estate owners Teddi Mellencam and her husband, Edwin Arroyave.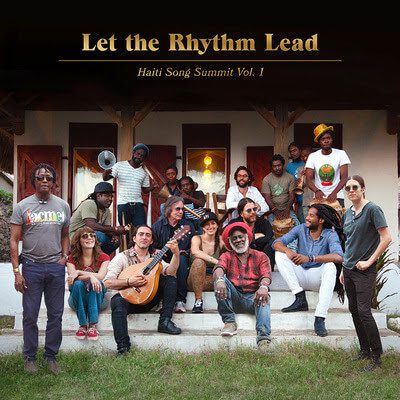 Authorities think the rapper was a victim of a home invasion after a party at the residence a few hours prior. The shooting happened at the home in the Hollywood Hills area of Los Angeles around 4:30 AM. Two men who were wearing masks broke into the home and fired multiple shots and were seen fleeing on foot.
Pop Smoke was rushed to Cedars Sinai hospital in West Holywood where he was pronounced dead. See press release his label Republic Records JUST issued yesterday below…
---
POP SMOKE'S MIXTAPE MEET THE WOO 2 DEBUTS IN THE TOP 10 OF THE BILLBOARD TOP 200
NEW YORK, NY (February 18, 2020) – Marking his highest debut to date,  Brooklyn rapper Pop Smoke lands in the Top 10 of the Billboard Top 200 with his new mixtape, MEET THE WOO 2 capturing the #7 spot on the chart..

Get it HERE via Victor Victor/Republic Records.

Right out of the gate, it put up serious numbers. Within a week, tracks from MEET THE WOO 2 totaled over 55 million streams buoyed by the success of War" [feat. Lil TJay] (79 million global streams), "Shake The Room" [feat. Quavo] (11 million global streams), and "Christopher Walking" (19 million global streams).

Not to mention, it earned widespread acclaim. Pitchfork wrote, "he dropped a thrilling debut in July and its follow-up, MEET THE WOO 2, provides more gritty drill music you can clench your jaw to," before adding, "the recipe still works brilliantly." Meanwhile, NME stated, "He's only been rapping for around a year, but on this mixtape, the young rapper indicates he's well worth the hype."

Catch Pop Smoke on tour this spring — performing in major markets across the US and the UK including Los Angeles, Chicago and London. Please find the updated list of cities and venues below and purchase tickets here.

Christened "Brooklyn Rap's Homecoming King" by New York Times and averaging over 5 million monthly listeners on Spotify already, Pop Smoke carries Brooklyn as the Borough's next icon in the wings. His breakthrough 2019 mixtape MEET THE WOO has 280 million streams globally in addition to boasting high-profile cameos from Nicki Minaj and Skepta. In a stellar review, Pitchfork claimed, "The Brooklyn rapper makes good on the promise of 'Welcome to the Party' with a debut full of the hardest, dirtiest tracks he can manage." Most recently, he was featured on Travis Scott's #1 AlbumJACKBOYS and turns up with his next project MEET THE WOO 2.
MEET THE WOO TOUR:
3/02   Washington, DC*               
3/04   Atlanta, GA*                       
3/05   New Orleans, LA             
3/07   Houston, TX*                     
3/08   Dallas, TX*                         
3/10   Scottsdale, AZ                 
3/12   San Francisco, CA           
3/13   Santa Ana, CA*                 
3/15   Los Angeles, CA               
3/16   Los Angeles, CA*               
3/18   Albuquerque, NM             
3/19   Denver, CO                       
3/21   Chicago, IL                       
3/22   Milwaukee, WI                 
3/23   Detroit, MI                         
3/24   Toronto, CAN*                   
3/26    Pawtucket, RI                 
3/27   New Haven, CT               
3/29   Boston, MA*                       
3/30   Boston, MA*                     
3/31   Philadelphia, PA*               
4/13   Birmingham, ENG             
4/14   Manchester, ENG             
4/16   London, ENG*                   
*soldout
TMZ's Report below