Radio Facts: Radio Facts: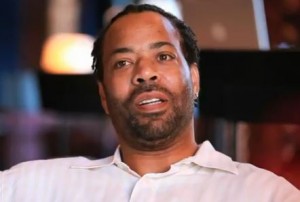 Twenty-five years after the release of his hugely successful debut album No One Can Do It Better and the subsequent car crash that tragically took his voice, rap legend The D.O.C. announces his plans to reinvent himself in an exclusive new interview in Playboy magazine's April Sex & Music 2013 issue (on newsstands and i.Playboy.com Friday, March 15, 2013).
Known as one of the most prolific ghostwriters in rap history, The D.O.C. has penned rhymes for legends including Dr. Dre, Snoop Dogg, Eazy-E and Tupac. In Ghost in the Machine by Alex Pappademas, The D.O.C reveals that for the first time in his career, he will now write songs with new artists as part of a reality show titled HipHopDraft Presents I Got My Voice Back premiering this spring.
Playboy 's exclusive interview and profile piece also discusses the following information:
The inside scoop on the violent Hollywood car crash that crushed The D.O.C.'s vocals, and how he went on to write hit songs with some of the greatest rappers of all time
How The D.O.C. and Dr. Dre made hit records with Eazy-E and NWA
How The D.O.C. worked with Dr. Dre to make The Chronic
Why The D.O.C. is considered one of the single most influential people in gangster rap
Details around how The D.O.C. and his business partner John Huffman IV plan to build the HipHopDraft into a TV show that creates great rap songs with the best new artists in Dallas, Texas and then in other cities around the world.