Radio Facts: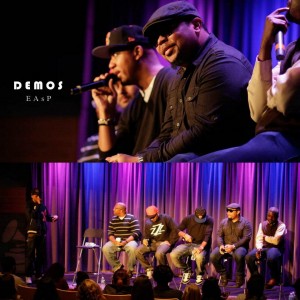 1.Does an independent artist need to sign to a major label in order to gain "success" in the industry?
2.Does and independent artists have a chance to get played on radio?
3.How does an independent artist make a name for him/herself in an over saturated industry?
These are just a few of the questions that were posed in the DEMOS Documentary Film. Monday, Radio Facts had the chance to visit the Grammy Museum for the first official screening of the music industry documentary, DEMO's An Independent Artist Guide to Success along with an audience of press, 50 college and high school students, and a few artists.
The film runs a little over an hour and features many artists, producers, and people in the industry telling stories and giving insight on how an independent artist can break into an over saturated industry. Focusing mostly on hip-hop, Black Thought of The Roots, DJ Quik, Naughty By Nature, Marley Marl, Talib Kweli, Dwele and many others make appearances in the film answering those aforementioned questions while breaking the industry down to it's very last compound.  Speaking on behalf of the radio industry, Program Director of KJLH, Aundrae Russell and Power 106's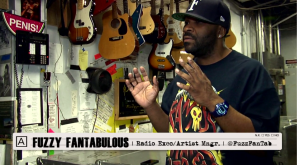 Fuzzy Fantabulous also make appearances and provide insight regarding radio spins, marketing to radio, and the likelihood of an independent artist making it on mainstream radio. The film provides a wealth of knowledge through hard-hitting, honest, and sometimes comical advice from Grammy Award winning industry insiders to independent artists currently grinding to make it to the next level. A great quote from the film was provided by DJ Quik when he said, "It's like the Weird Al Yankovic era of hip hop music because everything seems to be a parody.  You got guys literally like those two dudes from The Five Heartbeats, when they said, "We rap country and western!" There are several great quotes in the film and loads of advice that could really help any indie artist but the major theme of the documentary seems to tell the indie artist that if they are doing music to make money, don't do it! The message of do it for the love of music is what resonates through out the film.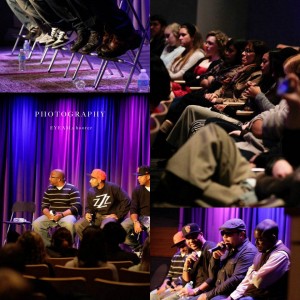 There was also a Q&A with the film's Executive Producer, Kareem Fort, CEO of Funk Volume Records, Damien Ritter, Rapper/Songwriter, Skyzoo, Producer, Dae One, and Radio Facts Managing Editor, Hassahn sat on the panel as well answering questions from the students about the industry from an indie perspective. The majority of the kids were seeking careers in the music industry and seemed to take a lot from the film as they asked great questions and were appreciative of the opportunity. The film is slated to release in May. Stay Tuned. You can get more info at www.demosdocumentary.com
Photos By: Beverly Lindo of EyeAm Shooter Photography