Music is the Answer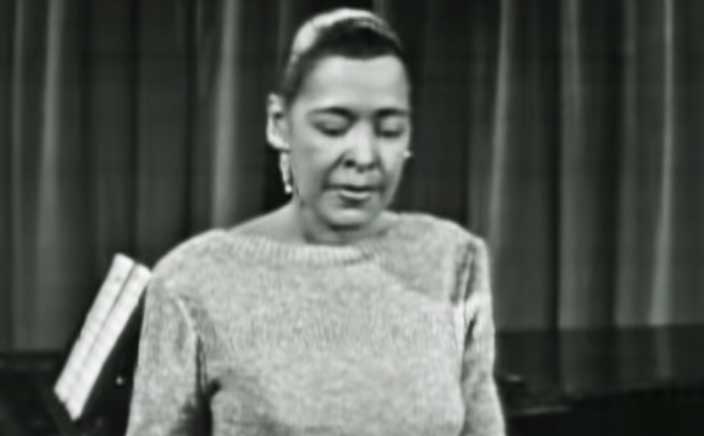 This year has been an incredible challenge to not just the world but for Black people in particular and it's troublesome to realize it's only halfway through?
There was a time that the black church was the place that we could depend on during divisive, challenging, and trying times like these but since people need the CHURCH's financial resources the mega-behemoths have vanished in the thin air a way down yonder in the distance leaving us with the sound of luxury vehicles driving away and our financial frustration coupled with the hollow echos of church crickets.
We are lacking leadership, there is no question and we have been for several decades but there is always one thing we can surely depend on, our music collection. Ah yeah, especially those of us who still have our vinyl. THAT is and has always been our collective gospel per se.
Black music has been the cornerstone of our culture since we were slaves in the states and we would entertain ourselves by singing while working in the cotton fields to make the day go by faster and to eliminate our stress. For the lack of a better word. I wanted to give you a list of great songs that aptly apply to what we are re-re-re-re-experiencing at this moment. Millennials and GenZrs especially pay close attention. These songs got your parents, grandparents, and great grandparents through some tough times. Click Next above or below for the next song..
The Revolution Will Not Be Televised – Gil Scott-Heron
Recorded
April 19, 1971
RCA Studios, New York City
Considered "The Godfather of Hip-Hop" Gil Scott-Heron didn't particularly like that reference. (Thanks to Gil's son Rumal for sending me Gil's book). The Revolution song was actually more of an underground smash. I can't find a reference to it charting. It was banned by several radio stations because of its truth and the mention of crooked political leaders at the time. In addition, many black stations were independently owned stations and they were terrified of playing music like this because of the possible backlash from racists, racist advertisers and simply being able to operate in their markets without having their license renewals targeted. Black radio was making money back then so they had to walk on eggshells. Nonetheless, for Gil, the song was his biggest hit. Click NEXT above or below for the next song.
What's Going On – Marvin Gaye
Released January 20, 1971
Format Vinyl record (7″ 45 RPM)
Recorded June 1, July 6, 7 and 10, September 21, 1970 – Hitsville USA (Studio A)
The legendary Marvin Gaye went through a metamorphosis in the early 70s along with many of the artists on Motown. They all reinvented themselves and Marvin went from being a pop star who sang duets with Tammi Terrell and Kim Weston to becoming a brilliant and politically astute songwriter, arranger, and composer. The late Gay(e), he added the "e" to avoid accusations, claimed he could not recall recording much of the music back then when he wasn't high. A luminous composition from start to finish with Marvin singing melodic and prominent background harmonies to the urgency of the actual message, that is still, unfortunately, as relevant today. What's Going On?
Say it Loud, I'm Black and I'm Proud – James Brown
Released August 1968
Format 7″ (stereo)
Recorded August 7, 1968, Vox Studios, Los Angeles

James Brown was Prince, Michael Jackson, and a young Bobby Brown or I should say THEY were him. He had stiff competition in his younger years when they tried to convince him to put on make-up and act like the next Little Richard to attain success. He also had to contend with another black man who was simular by the name of Jackie Wilson. Brown quickly descended from being a copy cat and developed his own undeniable signature style.
He was another one who went from singing ballads in the 60s to becoming the funkmaster in the 70s. Say it loud was recorded in the late 60s and Brown was determined to reach the black kids that were crazy about him. He was also a very astute businessman. Say it Loud, was a huge hit, and Brown had black kids all over the nation repeating the words "I'm Black and I'm Proud." There is no telling what he was up against in those days recording positive black music to inspire kids and he's one of the few celebrities I never met.
Wake Up Everybody – Harold Melvin and the Blue Notes
Released November 1975
Recorded Sigma Sound Studios
(Philadelphia, Pennsylvania)
Genre R&B
Great song before Teddy Pendergrass' exit as a solo artist. Socially concience and timely
Mississippi Goddam – Nina Simone
Released 1964
Recorded New York City, live at Carnegie Hall
Label Philips Records
Nina was underrated and spend most of her career recording songs to thrust the civil rigths to the forefront. Unfortunately, this cost her a lot of commercial success. This song was rejected by radio and she repored that many of the stations sent the record back to the label broken in peices.
Severely abused by her ex-cop husband (surprised?) who later became her manager Simone suffered from mental illness until her death in 2003. Goddam is absolutely blunt about the racism going on in Mississippi at the time and was one of her most-requested signature songs when she performed.
Strange Fruit – Billie Holiday
Billie Holiday was such a sad story of success. Ironically, this was the best that she looked during her entire career and she was actually very sick and near death at the time. it's somewhat evident by her energy.
Strange Fruit is a song about black people being hung and lynched in the south and it was still happening on a regular basis in the 50s. I never though she was the best singer and was a bit miffed by her success but she certainly was different in her delivery of songs sometimes singing off-key and moaning, it may have been her struggle with drugs interfering. At any rate, this song is a classic.
We're a Winner – The Impressions
Released 1967
Format 7″ single
Recorded RCA Victor Studios, Chicago; Universal Studios, Chicago: 1967
Great inspiratinal song by the Impressions about holding your head up and to keep on pushing.
Living for The City – Stevie Wonder
Released November 1973
Format 7-inch 45 rpm
Genre Soul
Length
7:21 (full-length version)
3:41 (single edit)
I have to readily admit, this was not one of my favorite Stevie Wonder songs but it was a huge hit for him and it certainly painted a realistic image of what it was like for a poor black kid growing up in the city. Notice Deniece Williams in the background with red hair.
Get up Stand Up
Released 1973
Format
7″12″
Recorded Harry J. Studios, Kingston, Jamaica, April 1973
Genre Reggae

The late Bob Marley had a massive following and died with a legendary career in tow in 1981 at the age of 36. "Get Up, Stand Up" is one of his most loved songs and even though he is the only singer on the list who is not from the US or American, his music was very successful here too.
I'll Take You There – Staples Singers
Released February 1972
Genre R&B, funk, soul
Length 4:43
3:16 (7″ version)
Label Stax
By the time this song came out, their first smash hit, The Staple Singers had been singing for over a decade Pops Staples' killer bassline drove the entire song and Mavis' interpretation helped to not only make this a power message song but a club hit as well.
Fight the Power – Public Enemy
Released July 4, 1989
Format 7″Cassette
Genre Hip hop, Political hip-hop
Length 5:23 (soundtrack version)
4:42 (album version)
Label Motown
This song was a soundtrack cut from the Spike Lee movie "Do The Right Thing" at the time PE was on Def Jam records but the song was on Motown. While soundtracks don't usually do that well, this song was one of their biggest hits. They make negative references to Elvis Presley and John Wayne in the song that just 10 years before would have wreaked havoc. The one thing I remember most about the song was the opening of the movie when Rosie Perez danced to the entire song.
The Impressions – People Get Ready
Released 1965
Format 7-inch single
Recorded Chicago: 1964
Genre
Soulgospel
This was nother song by The Impressions that was a little more gospel than We're a Winner.