Jan 2013
This year was a HUGE year for news, so much so that we have to break it down by month. For the next 10 days we will be posting the biggest stories per month from RadioFacts …Enjoy
Bobby Womack Diagnosed with Alzheimer's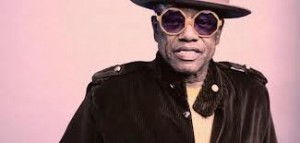 The man known for his raspy yet soulful sound, Bobby Womack has been diagnosed with the early stages of Alzheimer's disease, according to the news he broke to the BBC. In an interview, the R&B legend who is now 68 stated, "The doctor said, "˜You have signs of Alzheimer's.' He said it's not bad yet, but it's going to get worse." – See more at: https://radiofacts.com/bobby-womack-diagnosed-with-alzheimers/#sthash.BW6DWp8v.dpuf
Click "NEXT" above or below to see next "Biggest Story for 2013"
KKDA AM Sold, Off The Air

A Korean radio company has purchased KKDA-AM and the station is now off the air. The sale became official yesterday 1/1/13. There is said to be people in the black community in Dallas who are dismayed because they were not aware of the sale or an opportunity to keep the station as an urban outlet. Other sources state Childs did reach out to the black community – See more at: https://radiofacts.com/kkda-am-sold-off-the-air/#sthash.o4D7g4IM.dpuf
Mass Petition Demanding Oxyen Media Cancel Shawty Lo's "All My Babies' Mamas"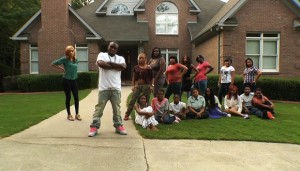 A black woman named Sabrina Lamb is spearheading a campaign to have Shawty Lo's "All My Babies' Mamas immediately canceled from the airwaves. The show which depicts the rapper's many children and their mothers (9 or 10 mothers) centers around the entire family organizing under one roof, it appears, with one of the babies' mamas E'crea (pronounced Eeecreeya) as the lead BM who helps the other BM's get money and whatever they need to take care of their children from Shawty Lo. – See more at: https://radiofacts.com/mass-petition-demanding-oxyen-media-cancel-shawty-los-all-my-babies-mamas/#sthash.pzCoONOq.dpuf
Jack the Rapper's Family Retains Attorney for unauthorized use of "The New Jack the Rapper" Conference
We were wondering when Jack's family would step in to address this situation. We have gotten NUMEROUS complaints about The New Jack the Rapper conference using Jack's name. Attorney statement below… JACK THE RAPPER is an iconic name, coined, developed and- See more at: https://radiofacts.com/jack-the-rapper-gibsons-family-retains-attorney-for-unauthorized-new-jack-the-rapper/#sthash.zBqOhkjg.dpuf
PD Cadillac Jack Resurfaces at Greater Media Boston 96.9FM

As predicted by RadioFacts , vet radio programmer Cadillac Jack McCartney has resurfaced being named as the Director of Programming at Greater Media-Boston. The position will officially begin today (Monday Jan 7) He most recently served as – See more at: https://radiofacts.com/pd-cadillac-jack-resurfaces-at-greater-media-boston-96-9fm/#sthash.GPLNT7rX.dpuf
Rapper Announces Suicide on Twitter then Ends Life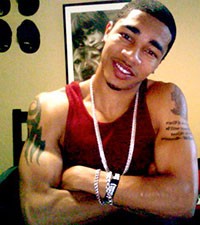 Hip hop artist and Internet personality Frederick Eugene Buhl died Saturday in Renton, apparently of a self-inflicted gunshot after announcing his suicide attempt on Twitter. Known to most as Freddy E, who was signed to rapper Tyga's label and was said to be dating label mate Honey Cocaine, Freddy E virtually spelled out this – See more at: https://radiofacts.com/rapper-freddy-e-announces-suicide-on-twitter-and-ends-his-life/#sthash.11DzM4rg.dpuf
WDAS Axes Michael Baisden Show, Michael Baisden Commentary: Goodbye WDAS and Philadelphia!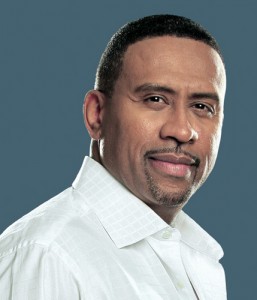 Michael Baisden's show has been canceled at WDAS, here is his letter to fans from the market. – See more at: https://radiofacts.com/wdas-axes-michael-baisden-show/#sthash.UKAccrGW.dpuf
Capitol Records Moving Back to Los Angeles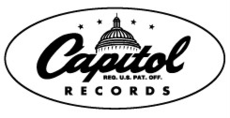 As we predicted for changes in 2013, Capitol records (Capitol Music Group) is relocating back to LA. They will be located in the world famous Capitol Building in Hollywood that has housed the legendary label for decades. The move will be completed within the next 6 weeks. Rep Craig Davis is exiting the company as of yesterday, his last day is Friday. – See more at: https://radiofacts.com/capitol-records-moving-back-to-los-angeles-craig-davis-exits/#sthash.7d0EO0GM.dpuf
Man Charged with the Murder of Hot 97 DJ Megatron Sentenced to 21 Years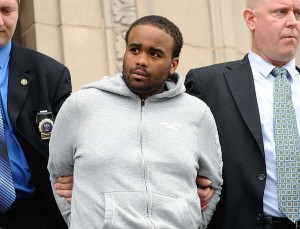 On Tuesday, January 8, the man accused of fatally shooting former Hot 97 and BET's 106 & Park personality Corey "DJ Megatron" McGriff two years ago plead guilty to first-degree manslaughter. He will serve a 21-year jail sentence.- See more at: https://radiofacts.com/man-who-murdered-dj-megatron-sentenced-to-21-years/#sthash.3A901hGV.dpuf
Game Changer: DJs To Earn An Estimated $55 Million From New DJ Royalty Program
Since there was a music industry, artists, writers, and publishers have been receiving royalties of some sort. Now its time for the DJ's to get in on some of that action. Dubset Media Holdings is literally about to change the game. – See more at: https://radiofacts.com/game-changer-djs-to-earn-an-estimated-55-million-from-new-dj-royalty-program/#sthash.6UwT2Oku.dpuf
ESPN Anchor Stuart Scott Announces His Cancer Has Returned Via Twitter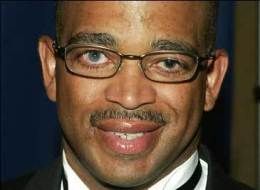 The beloved ESPN anchor Stuart Scott that originally brought a little "soul" reporting sports news has announced that his cancer has returned. On Monday evening, he wrote on Twitter: "Blessed by prayers..I'm back in the Fight. C reared its head again. Chemo every two two weeks but I'll still work, still work out..still #LIVESTRONG" – See more at: https://radiofacts.com/espn-anchor-stuart-scott-announces-his-cancer-has-returned-via-twitter/#sthash.Mo1QDrIJ.dpuf
Steve Harvey Signs New Contract with iHeartmedia (formerly Clear Channel) Media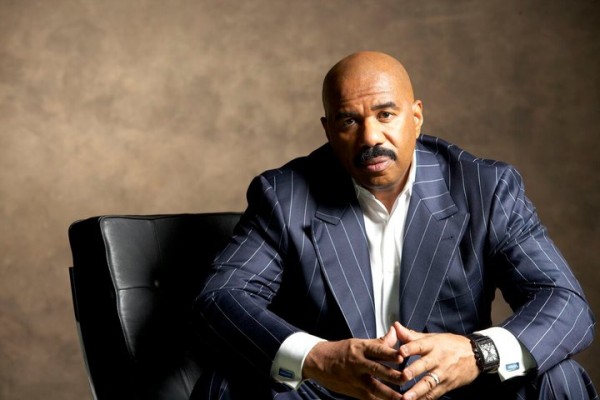 iHeartmedia (formerly Clear Channel) Media and Entertainment today announced an exclusive long-term agreement with top national radio personality, comedian, television host and best-selling author Steve Harvey to renew and expand his relationship with the company.- See more at: https://radiofacts.com/steve-harvey-signs-new-contract-with-clear-channel-media/#sthash.hkbbh0gW.dpuf
Bold Atlanta Security Guard Kicks Drug Dealers out of Mall
This security guard better be careful, no job is worth losing your life for… (UPDATE: he ended up getting fired)
Sylvia Rhone Announces Joint Venture with Epic Records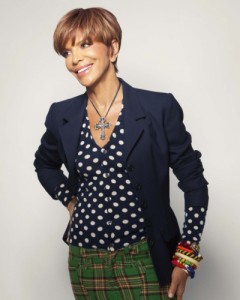 Epic Records has inked an exclusive joint venture with renowned music industry executive Sylvia Rhone to form Vested in Culture (VIC), it was announced today by Doug Morris, CEO of Sony Music Entertainment, L.A. Reid, Chairman & CEO of Epic Records, and Rhone. As Chairman of VIC, Rhone will report to Reid and oversee the day-to-day operations of the New York-based label. Stated Morris, "Sylvia is one the most talented and gifted creative executives in the industry. She is a proven success who time-and-again has displayed a special understanding of how to inspire great artistry and develop hits. We are excited to be working with her on this new venture, and we are proud to call her a member of the Sony Music family."
Warren Ballentine Indicted on 10 Million Mortgage Fraud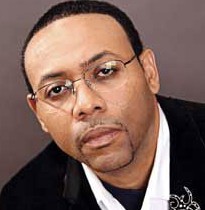 Warren Ballentine who calls himself, "The People's Attorney" and formats his show around the premise of community empowerment, community organization, economic independence, and building knowledge has a long road ahead of him with the legal system and not in the fashion he finds most comfortable. Ballentine, who grew up on the south side of Chicago, can be heard on Chicago's Soul 106.3 and 37 other markets via his Radio-One syndicated show. Apparently he is not only a community activist but, he is also possibly a fraudster behind a $10 million mortgage scam according to the feds. Ballentine was indicted on Thursday by a federal grand jury on charges he duped lenders by using false information to secure loans on more than two dozen homes.
– See more at: https://radiofacts.com/syndicated-radio-host-warren-ballentine-indicted-on-10-million-mortgage-fraud/#sthash.Pj1F3cgo.dpuf
LL Cool J Talks about his Child Abuse on Oprah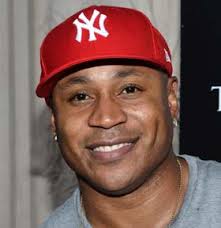 Child abuse, part of my course of study, is VERY prevalent in the black community but it's one of the MANY subjects we'd simply rather not deal with and as usual sweep under the carpet. It's most unfortunate many black celebrities don't talk about their abuse earlier in their careers or join organizations that help black victims of child abuse, – See more at: https://radiofacts.com/ll-cool-j-talks-about-child-abuse-on-oprah/#sthash.6R9lPlbQ.dpuf
Ever since Senator Barack Obama turned down Tavis Smiley's invitation to be on the panel at his annual "State of the Black Union" discussion, which was held on the same day Obama announced his presidential campaign in Illinois, Smiley has been consistently critical of President Barack Obama. Joined by Cornell West, the two have pointed out and criticized Obama for not caring about the state of impoverished and Black Americans.- See more at: https://radiofacts.com/tom-joyner-calls-out-tavis-smiley/#sthash.PiTKfh2T.dpuf
Tina Turner Surrenders US citizenship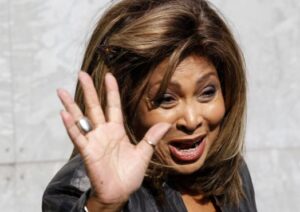 A resident there since 1995, Turner said: "I'm very happy in Switzerland and I feel at home here. I cannot imagine a better place to live." She resides in a town called Kuesnacht, located in northern Switzerland. The 73 year old legend has reportedly passed a local civics test as well as an interview. – See more at: https://radiofacts.com/tina-turner-to-surrender-u-s-citizenship/#sthash.pec48wXA.dpuf
Probation Docs Reveal Million Dollar Deal Chief Keef has with Interscope Records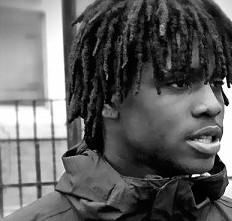 Controversial rapper Chief Keef's probation violation has revealed Interscope's Jimmy Iovine (pictured) has signed the teenager to a whopping 6 million dollar deal with Interscope records. The deal covers three albums, but the 16-year-old rapper won't be able to spend the money until he turns 18. – See more at: https://radiofacts.com/probation-document-reveal-16-year-old-chief-keefs-deal-with-interscope-for-6-million/#sthash.wdHD2iW9.dpuf
Steve Harvey Breaks Down Crying during Birthday Segment
This is pretty good, Steve Harvey breaks down after seeing someone he had not seen in years. Watch vid.
Michelle Williams Reveals Struggle With Depression
Singer and actress Michelle Williams of Destiny's Child revealed today that within only the last few months, she has emerged from years of suffering from depression. Williams is currently starring in a national tour of the Broadway musical "Fela!". Williams said she is breaking her silence about the condition she first encountered 18 years ago in order to encourage others to seek help. "Go see a professional so that they can assess you. It's OK if you're going through something. Depression is not OK, but it is OK to go get help." said Williams. – See more at: https://radiofacts.com/michelle-williams-reveals-struggle-with-depression/#sthash.9k9MrLSO.dpuf
Shawty Lo Responds to Show Cancellation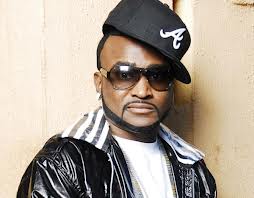 Shawty Lo took the time to sit down with Atlanta's Hot 107.9 to discuss his cancelled show. He feels like the public didn't give the show a chance before they condemned it. He wants Oxygen and the people to give it a chance to see that the show is about him raising his kids and not fighting with the mothers of his children. – See more at: https://radiofacts.com/shawty-los-response-to-reality-show-cancellation-on-hot-107-9/#sthash.eSOQnEeK.dpuf
So So Def 20th Anniversary: Kris Kross, Xscape, Da Brat
( So So Def Recordings – home to platinum-selling acts such as Jermaine Dupri, Xscape, Bow Wow, Jagged Edge and Da Brat – will celebrate 20 years of hit-making music at an All-Star Anniversary Concert on February 23 at the Fox Theater, announced founder/CEO Dupri at a press conference today at City Hall. None of them knew the event would be the last for one of Dupri's star performers – See more at: https://radiofacts.com/so-so-def-20th-anniversary-kris-kross-xscape-da-brat/#sthash.a7sOUKl6.dpuf
Shawty Lo's Show Cancelled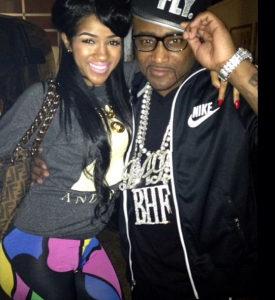 It doesn't appear to be good news or bad for rapper Shawty Lo, The Daily Beast is reporting that Sabrina Lamb's petition that got over 30,000 signatures was effective and Oxygen Media has decided to go ahead and cancel the show. – See more at: https://radiofacts.com/shawty-los-show-canceled-and-hes-going-to-be-a-father-again/#sthash.ZWjSVkva.dpuf