Radio Facts: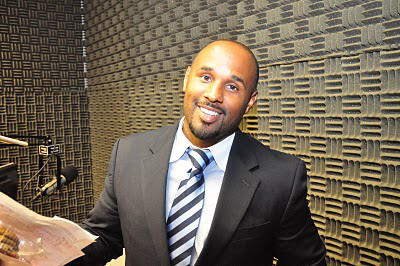 Radio Condrey, the Syndicated Radio Network owned by Cory "Coco Brother" Condrey has joined forces with "Live From The MIA" owner, Lorenzo "Ice Tea" Thomas, to launch Coco Brother Live Presents The Weekend. The Weekend will air Sundays 10am-12pm on www.livefromthemia.com, the popular Miami based online station, beginning December 20, 2015.
Radio Condrey has been waiting to do a web stream deal for quite some time, but had not found the right partner until last month when kevin ross from Radio Facts reported that radio veteran Lorenzo Thomas had one of the top radio web streams coming out of Miami. Condrey shared his reaction:
It's very impressive when I found out that "Live from the MIA" owner "Thomas" was the number one music station on Streema and out performing other big stations. If local radio stations in the next year don't stay relevant, internet stations will take over and KILL everyone's PPM numbers along with sales. The millenniums will take over and you will find yourself in a blockbuster vs Netflix fight….and lose. Radio Condrey's #1 goal is to remain relevant and supply all radio stations with amazing inspirational content that produces superior PPM numbers and sales! We understand that we are a content provider and a trusted partner with our affiliates.
Live from the MIA and Radio Condrey will hit the ground running starting Dec 20th with the 2 hour Coco Brother Live syndicated weekend show that's on mainstream stations across the country and growing like a hurricane! The Coco Brother show reaches the full demo of 12+ and is winning worldwide! Every radio station needs this show in their market because it is so inspirational.