Radio Facts: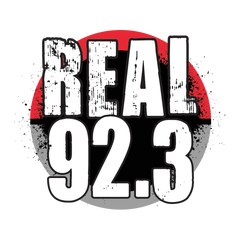 LOS ANGELES
RADIO RATINGS FOR SUBSCRIBING STATIONS
AQH Share for Persons 6+, Mon-Sun 6AM-Mid
Looks like Power just had an outage as Real 92.3 (KRRL) makes a strong PPM impact on the market, here are the numbers for Feb 15, March 15 and April 15. While the format is relatively new, overall Real 92.3 is a much needed fresh, more focused sound in LA, the flow of the station is excellent. The general consensus is Power abandoned the hip hop music community years ago and the local rappers even protested in front of the Emmis owned outlet in 2009 for their lack of support (see video below). For those of us who have worked in the market we KNOW what the deal is. Power simply ignored the pleas of the local rap community for more support because they were the only game in town. Looks like they may be rethinking that strategy now but the station needs help. They may surmise that Real is a new station in the market and the hype may die down with the numbers but we no think so. We see maja hit stacha. In addition, I'm willing to bet Power is interviewing  a whole new slew of street team members to replace the others who were programming I mean proMOTING the station and actually living the lifestyle.  Was that politically incorrect? In addition, Power lost their star player Big Boy to Real 92.3. and they have a new morning show. If you lost a 20 year star morning Radio DJ and you are in LA (programmers) what would you do? Hire someone from another shift, a celebrity, a star from another market or call to see if KFC is hiring managers? Sure it's very early in the game but our bet is on Real. Congrats Doc and staff and thanks for bringing REAL radio back to LA. We haven't seen it since the late 60s when Peaches and Herb were topping the charts. KUDOS to KJLH who has seen an improvement benefiting from Real 92's format shift from classic R&B, congrats on the 40th Anniversary as well.   KTWV who just lost their chart reporting status (classic R&B format) but still continues to improve. Their format is also confusing but it's SO much better than Smooth Jazz, the station used to sound like they were programming to the county morgue. LA Radio is finally off life support.
| | | | | |
| --- | --- | --- | --- | --- |
|  Subscriber |  Format | FEB 15 | MAR 15 | APR 15 |
| KBIG-FM | Hot Adult Contemporary | 5.0 | 5.0 | 5.4 |
| KIIS-FM | Pop Contemporary Hit Radio | 5.2 | 5.3 | 5.4 |
| KRTH-FM | Classic Hits | 5.1 | 5.0 | 5.2 |
| KOST-FM | Adult Contemporary | 5.2 | 5.1 | 4.9 |
| KCBS-FM | Adult Hits | 3.8 | 3.7 | 3.9 |
| KSWD-FM | Classic Rock | 3.7 | 3.9 | 3.9 |
| KTWV-FM | Smooth AC | 2.6 | 3.5 | 3.9 |
| KAMP-FM | Pop Contemporary Hit Radio | 4.3 | 4.0 | 3.6 |
| KLVE-FM | Spanish Contemporary | 3.9 | 3.9 | 3.6 |
| KFI-AM | News Talk Information | 3.4 | 3.5 | 3.4 |
| KRRL-FM | Urban Contemporary | 2.5 | 3.2 | 3.1 |
| KNX-AM | All News | 3.1 | 3.1 | 2.9 |
| KROQ-FM | Alternative | 3.1 | 2.9 | 2.9 |
| KPWR-FM | Rhythmic Contemporary Hit Radio | 3.6 | 2.8 | 2.5 |
| KLAX-FM | Mexican Regional | 2.5 | 2.3 | 2.4 |
| KYSR-FM | Alternative | 2.4 | 2.4 | 2.4 |
| KLYY-FM | Spanish Adult Hits | 2.4 | 2.5 | 2.3 |
| KKGO-FM | Country | 2.3 | 2.3 | 2.2 |
| KPCC-FM | News Talk Information | 2.5 | 2.6 | 2.2 |
| KRCD-FM | Spanish Adult Hits | 2.3 | 2.2 | 2.2 |
| KSCA-FM | Mexican Regional | 2.1 | 2.3 | 2.2 |
| KLOS-FM | Album Oriented Rock | 2.0 | 2.0 | 2.0 |
| KBUE-FM | Mexican Regional | 2.0 | 2.2 | 1.7 |
| KUSC-FM | Classical | 1.8 | 1.6 | 1.7 |
| KCRW-FM | Variety | 1.4 | 1.5 | 1.6 |
| KJLH-FM | Urban Adult Contemporary | 1.2 | 1.3 | 1.5 |
| KXOL-FM | Spanish Hot Adult Contemporary | 1.9 | 1.7 | 1.5 |
| KSSE-FM | Spanish Contemporary | 1.4 | 1.2 | 1.3 |
| KWIZ-FM | Spanish Variety | 1.3 | 1.0 | 1.1 |
| KDAY-FM | Rhythmic AC | 1.1 | 1.0 | 1.0 |
| KSPN-AM | All Sports | 1.1 | 1.1 | 1.0 |
| KEIB-AM | Talk/Personality | 0.7 | 0.8 | 0.9 |
| KLAC-AM | All Sports | 0.5 | 0.6 | 0.9 |
| KFSH-FM | Christian Adult Contemporary | 1.0 | 0.7 | 0.8 |
| KKJZ-FM | Jazz | 0.9 | 0.9 | 0.8 |
| KRLA-AM | News Talk Information | 0.6 | 0.7 | 0.8 |
| KKLA-FM | Religious | 0.7 | 0.7 | 0.6 |
| KABC-AM | News Talk Information | 0.6 | 0.5 | 0.5 |
| KLAA-AM | All Sports | 0.1 | 0.1 | 0.3 |
| KTNQ-AM | Spanish News/Talk | 0.3 | 0.4 | 0.3 |
| KFWB-AM | All Sports | 0.1 | 0.1 | 0.2 |
| KPFK-FM | News Talk Information | 0.1 | 0.2 | 0.2 |

*Data are not available for this station/survey.
Nielsen compiles and reports audience estimates for all radio stations in its surveyed markets, subject to its minimum reporting standards. The estimates for all reported stations are available only to Nielsen Radio Market Report subscribers.
Noncommercial radio stations that are authorized users through the Radio Research Consortium and that meet minimum reporting standards will be displayed in PPM markets. Noncommercial radio stations will not be displayed in Diary markets. Please contact the Radio Research Consortium at (301) 774-6686 or [email protected] for information about authorized users.
The subscriber list is based on information available to and processed by Nielsen at the time of publication. A subscribing station may not appear if it recently changed its call letters or band, or if it was off the air during the recent reporting period.
Copyright © 2005-2015 The Nielsen Company. All rights reserved. Nielsen radio audience estimates and data are federally copyrighted by and proprietary to Nielsen. All Nielsen data are protected under U.S. copyright law, state misappropriation law, and other state and federal laws. Violations of Nielsen's rights under U.S. copyright law may result in statutory damages per act of infringement and the recovery of Nielsen's attorneys' fees required to enforce Nielsen's rights, in addition to other rights and remedies under other applicable laws, such as the Lanham Act.
Nielsen and the Nielsen logo are trademarks or registered trademarks of CZT/ACN Trademarks, L.L.C.
PPM™ is a mark of Arbitron Inc.
PPM ratings are based on audience estimates and are the opinion of Nielsen and should not be relied on for precise accuracy or precise representativeness of a demographic or radio market.
Privacy Policies Terms of Use