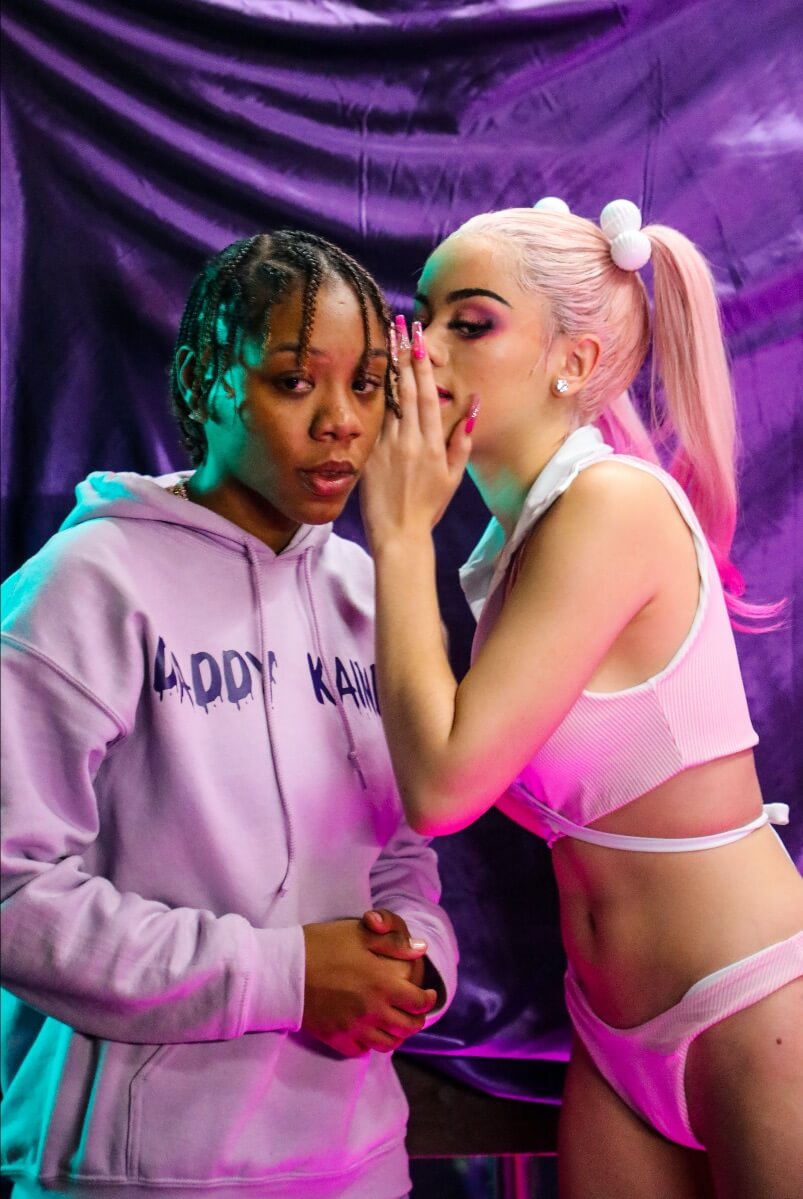 ppcocaine RELEASES OFFICIAL VIDEO FOR "THREE MUSKETEERS" FEATURING NEXTYOUNGIN
Today, recording artist ppcocaine releases the official music video for "3 Musketeers" featuring NextYoungin. Directed by Bobby Astro, ppcocaine and NextYoungin, the colorful video finds ppcocaine and NextYoungin on the hunt for eligible baddies for their Musketeer squad. Sure, everyone wants to hang; but are they worthy? Armed with a fuzzy pink paddle the feisty, no-nonsense duo – better known as Kaine N Cocaine – puts the recruits through a vigorous bad bitch bootcamp complete with selfie and dance tasks – may the strongest survive. Digital savvy viewers will recognize appearances from a wide range of personalities including but not limited to Loveliveserve's Rhino and NoahBoat, Rob, Mooptopia, Quen and Larray.
"3 Musketeers" featuring NextYoungin, produced by SpainDaGoat, has proven to be a fan favorite straight out of the gate. After being teased on TikTok, the full track was released and inspired thousands of dance and lip synch videos from rapturous fans. "3 Musketeers" featuring NextYoungin peaked at #1 on Spotify Global Viral 50 & US Viral 50.