Digital and Radio Facts: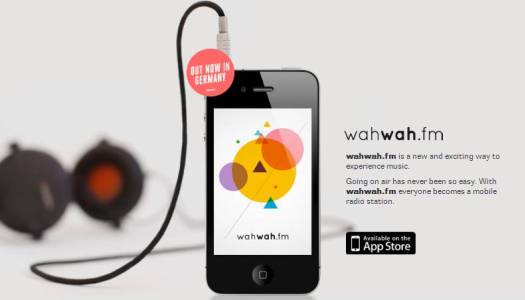 Social radio app wahwah.fm lets people create their own stations with the music on their iPhones, turning everyone's device into a transmitter like a modern day version of pirate radio. The app launched last week in Germany, and before the end of the year it will be available in the U.S., the UK and France, and Android users will also get their own version, followed by one for the Windows Phone. CEO Philipp Eibach told GigaOM:
We definitely want to go worldwide as soon as possible. Taking the radio-licensing approach makes it easier to bring it to other countries "" you don't have to negotiate with each label for each country.
wahwah.fm, lets users create their own radio stations, providing there is a match in music provider 7digital"˜s large catalogue. They can also listen to other people's stations, message them, and list their broadcasts as Facebook events.Labels and music retailers are offered their own stations and have the chance to target users in specific locations when new albums are released. More location-based advertising is planned for the future, along with the ability for users to stream their own recordings, and in-app purchases allowing them to customize their stations and send push notifications.wahwah.fmPhoto by Jonas Forth