Pinky Cole announced today in her moving and inspiring commencement speech to the Clark Atlanta University (CAU) graduating class of 2022 that she along with partner Varo Bank, N.A, Member FDIC will be providing every graduate with the ability to register a Limited Liability Corporation (LLC) to start their own business. Pinky is the renowned Founder, CEO, and visionary behind Slutty Vegan ATL, Bar Vegan, and The Pinky Cole Foundation.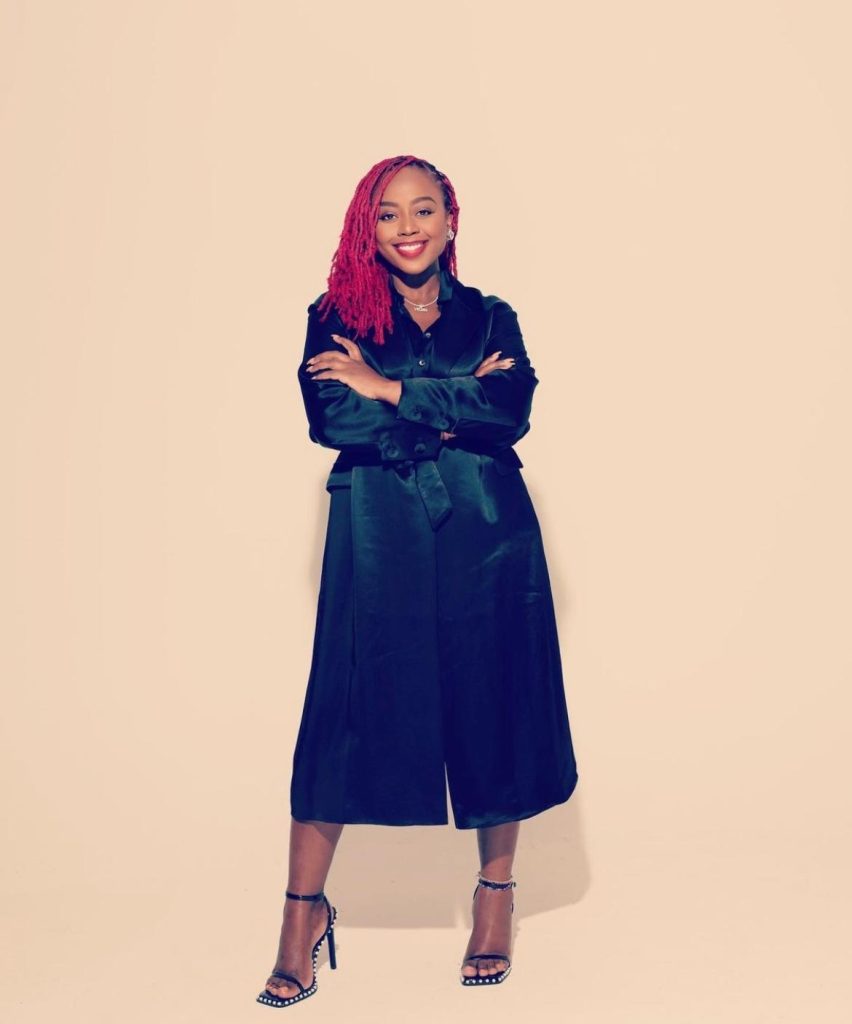 She is also a celebrated graduate of CAU who was named Miss Clark Atlanta University while she attended in 2009. Today makes Pinky the youngest speaker in CAU history to deliver the revered commencement address. Varo is the first all-digital, nationally chartered U.S. consumer bank. The bank's mission is to help people at all income levels build generational wealth and realize their financial power.
Pinky said it best to the over 800 students on the graduation stage this weekend, "It matters how you treat people. You are about to go out into the world. 
Some of you will own businesses, become supervisors and lead teams. You will be called on to push people to realize greatness that they might not see in themselves. And even as you hold people to the highest standards possible, you will still have to lead with grace."
In the spirit of pushing others to reach their greatness, Pinky and Varo Bank's gift of LLC registrations will help pave the way and inspire America's future entrepreneurs.
She motivated graduates to "Fall, get up and fall again. Fall as many times you need to and get up as many times as you fall—knowing that with each stumble, you gained more strength. Each mistake got you closer to your purpose and destiny!" 
Pinky concluded her speech by encouraging the graduates to "Make that money. Don't let the money make you!"
Pinky is known for changing the world with her vegan comfort food, philanthropy & activism, as recently profiled on the cover of Essence magazine, CNN, The New York Times, People Magazine, Forbes & more.
As founder of The Pinky Cole Foundation, she works to provide a roadmap for black economic progress achieved by creatively leveraging economic opportunities, successful risk-taking, and innovation. She also recently made headlines by raising $25 million at a $100 million valuation in a Series A funding round, with funding backed by Enlightened Hospitality Investments (co-founded by Danny Meyer of Union Square Hospitality Group) and New Voices Fund (led by billionaire entrepreneur & ESSENCE Ventures CEO Richelieu Dennis).

Dedicated to reinventing vegan food culture, Slutty Vegan's crave-worthy, indulgent menus and joyful customer interactions draw locals and visitors to eagerly wait in now-infamous lines down the block for vegan burgers and more.
Sluttified fans include celebrities Snoop Dogg, Justin Timberlake, Jermaine Dupri, Taraji P. Henson, Tyler Perry, Tiffany Haddish, Queen Latifah, and many more. Pinky also announced her highly anticipated first cookbook, Eat Plants, B*tch, to be published in the Fall by Simon & Schuster imprint 13A.
In addition to making national headlines for her 100% vegan food concepts, Pinky Cole has made a name for her passionate activism. She launched PETA's Push for Food Justice, worked to provide life insurance policies to 25,000 Black men, paid rent for local businesses in need, and covered the full tuition of 30 Clark Atlanta students.
Pinky also purchased a car and life insurance for the family of Rayshard Brooks, who was slain by police outside an Atlanta fast-food restaurant. Working, serving, and giving are all part of Pinky's design.
Clark Atlanta University was formed with the consolidation of Atlanta University and Clark College, both of which hold unique places in the annals of African-American history. Atlanta University, established in 1865 by the American Missionary Association, was the nation's first institution to award graduate degrees to African-Americans.
Clark College, established four years later in 1869, was the nation's first four-year liberal arts college to serve a primarily African-American student population. Today, with nearly 4,000 students, CAU is the largest of the four institutions (CAU, Morehouse College, Spelman College and Morehouse School of Medicine) that comprise the Atlanta University Center Consortium.