OPINION: My Experience Buying a Bed at Ashley Furniture.
Around Labor Day, I came across an Ashley store, knowing that It's been in my plans to get a new bed after a recent move.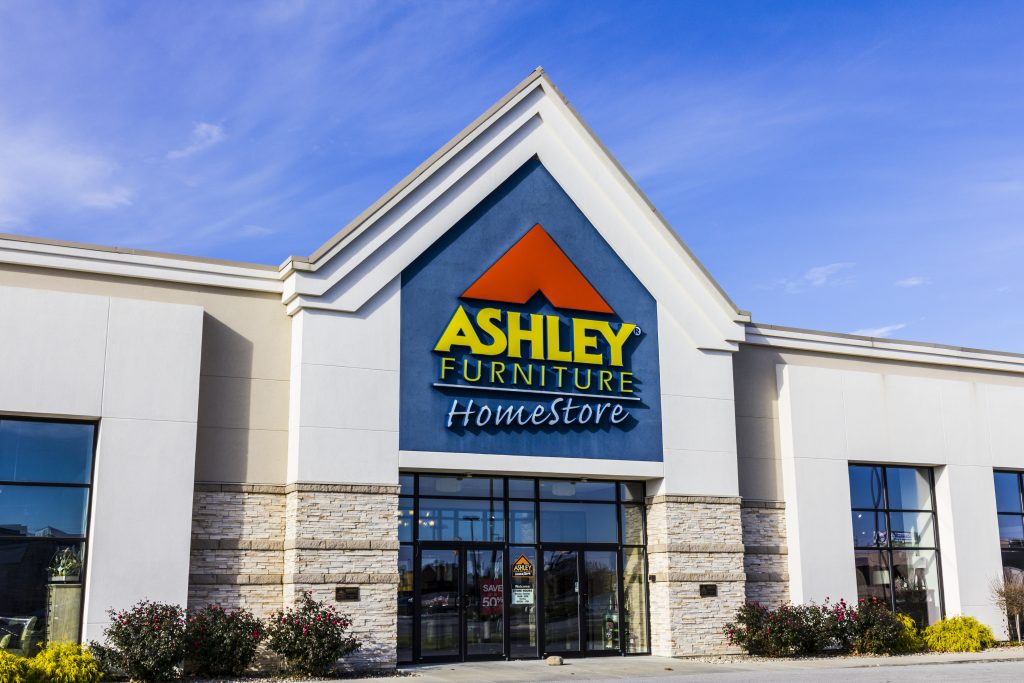 I went into Ashley Furniture and I looked around and see to see what they had and of course, the salesman referred me to the most expensive Sealy Posturepedic bed claiming it was the best bed they carried (red flag). I know people who have owned Sealy Posturepedic beds who were not that thrilled about them or the price they paid for them.
I was not prepared to make a purchase. I have learned to make two initial visits when making large purchases.
Do the Due Diligence
Is the bed at Ashley Furniture on sale somewhere else,
What do the reviews say (besides the Sealy Posturepedic website)
What do people say about their experience shopping at Ashley Furniture (this was my first time)
Are there any specials?
I lay in the bed in the store and didn't really feel much different than the bed that I had but I decided to splurge a little and go ahead and get the bed that I wanted at this time.
Originally I got the wrong size I needed a California King, and I got a king, and I had to cancel the first order and buy the new bed.
But at that point, I had already made the purchase with my credit card and it took me three visits to get the money returned to me. I was told the refund card machine did not work and corporate had to take care of it. That was annoying
Make sure the delivery people don't cause any damages
They delivered my bed from Ashley Furniture and one of the salesmen bumped the dresser into the washer and dryer combo and cracked the window. I didn't find it out till after I gave him a nice tip a few days later but I heard the noise while I was in the living room. Luckily, the machine was still under warranty and I was able to get it replaced.
Special: Get a 10% Bonus Cash back credit card … where is it?
Ashley Furniture had offered me a credit card worth 10% of my entire purchase for making purchase. They told me I would get it within 30 days. It's been almost 2 months and still no card. I'm supposed to get an email that I want to fill out and send it in to get the card, but no email.
Why not just send me the card?
Also upon looking at my original receipt for the new item, I discovered that the sales lady who was a different sales person this time around when I had to change the size of my bed, told me she was giving me a lot of discounts but she could not show me the discounts (red flag)
She simply flashed the agreement/papers in front of me I found it hard to believe that I was buying the most expensive bed and getting a bunch of discounts. (red flag)
And I was right…
Turns out she charged me over $700 for a warranty on the frame and the dresser. I did not read the Ashley Furniture bill until I got home. My bad. I immediately canceled and asked for a refund. That was WAY overpriced for an extended warranty on some wood and she never asked me if I wanted it. She just put it on my bill, oh joy.
One other thing that the sales lady did that I thought was pretty gross. She had an old and dilapadated tissue with her and she kept patting her nose all the while we were doing the transaction.
Somewhere during the process, I asked her for her card and she opened up her waist belt that had a purse attached it was a whole bunch of snot rags in there with her business cards and she reached in to give me a card and I aggressively declined and ran for my life.
In total, I've been to the store about eight times in order to get everything straight and I have to go back again because I have not received the card for 10% back
Financing with Great American Finance – Try to Avoid, if Possible
Ashley offered me 12 months of interest-free financing with Greater American Financing. Now that I have done it, I regret it. The saleswoman lied and said it was a "soft" hit on my credit report but I got the vibe from her that her greatest and ONLY concern was her commission.
I have excellent credit, but that one hit cost me a 61-point hit on my credit report and I am in the process of making a purchase where they will affect it.
Companies like Great American Finance come off as kind of ghetto and greedy. It seems they prey on people who can't afford to pay for (overpriced) furniture outright. Everytime I call or have a question they try to get me to make a payment before it's due? Just greedy.
In hindsight, I should have paid with my credit card, even if I could not afford to pay the maximum amount back the next month, I would not have been hit as hard as a 61-point drop on my credit. This pissed me off to no end but I had to blame myself because I KNEW I was not a priority over a commission.
In addition, there is an art to using your credit card that can greatly benefit you when the payment is due. I know this but didn't use it.
Call your credit card company and find out when your billing cycle starts, in some cases the charge will not be due for 60 days instead of 30, tell them what your goal is and they should tell you how to do it.
Time your purchases
Once you know the dates your billing period falls within, you can try budgeting around them to help avoid late fees and interest charges.
If you know you want to buy a new couch worth $1,000 and you also want to book a vacation for $2,500, you might end up with a hefty bill you can't afford to pay at the end of the month.
But if you know that your billing cycle will end on the 25th, you could try to time your purchases around this by buying one item on the 24th and one on the 26th. That way, the two purchases would fall into two different billing cycles. Find out more here
On a scale of 1 to 10, I give Ashley Furniture a whopping 4. it could've been better like a 5 but a lot of it had to do with the lack of organization on the staff and the corporation to get my money back my 10% credit returned.