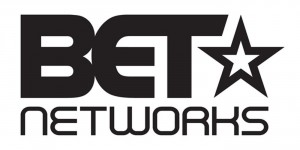 SIMPLE SIGN-UP REQUIRED TO ATTEND FREE EVENTSGRAMMY ®-AWARD WINNING ARTIST MELANIE FIONA NAMED OPENING ACT FOR BEYONCE'S FRIDAY NIGHT CONCERT For those looking for something to do over the weekend of June 28-30, they need look no further than the BET Experience at L.A.
LIVE. In addition to the A-list talent performing at STAPLES Center and Club Nokia, there are a wide variety of fun and informative free events taking place over the weekend in downtown Los Angeles. Additionally, Grammy ®-award winning songstress Melanie Fiona has been added as the opening act for Beyonce's concert on Friday, June 28th at STAPLES Center.
The following are a list of FREE events taking place at the BET Experience at L.A. LIVE: The BET Experience Fan Fest (Friday, Saturday and Sunday June 28-30 ):A free festival, street fair and expo that invites guests to engage with their favorite BET shows & talent, music and their favorite brands through interactive exhibits, stages, demonstrations and giveaways. Included in the Fan Fest are: A'Taste' of a Taste of Soul food festival – over 50 food vendors will sell a delectable array of foods.
Music Matters Stage – this musical concert will feature up and coming artists associated with the BET Music Matters initiative, along with performances by chart-topping Music Matters' alums.
The BET and Centric Pavilions – check out the live performances by some of soul music's hottest artists, relax and recharge while learning how to stay fit at the health & wellness booth, snag some fun giveaways & swag and even meet some of your favorite BET and Centric talent.
"106 & PARK" Live Broadcast from Nokia Plaza (Friday and Saturday, 3-5 pm ): LIVE broadcast "" Hosted by Bow Wow and Angela Simmons, BET's top music countdown show brings the livest audience experience to Nokia Plaza L.A. LIVE for an explosive weekend filled with free musical performances, world premiere videos and celebrity appearances.
Target presents the live Friday broadcast and Coca-Cola presents the Saturday broadcast. Centric's Strive to Thrive (Friday, June 28 ):This session will deliver an integrative health and wellness message inspiring people of color to make positive life changes to lead a healthy lifestyle.
Hosted by Boris Kodjoe and Nicole Ari Parker, along with award-winning journalist and social activist Jeff Johnson, this 90-minute session will feature experts such as renowned psychologist Dr. Brenda Wade, nutritionist Robert Ferguson and fitness expert/Guinness World Record holder Wendy Ida.
(FOR MORE BET EXPERIENCE NEWS CLICK NEXT) BET Presents: BET Revealed – Celebrity Panels and Keynote Addresses (Saturday, June 29, 11am-6pm ):BET Revealed is a series of seminars that feature real talk on lifestyle and culture, money and business, media and entertainment, faith and family, and love and relationships, showcasing an array of celebrities and BET Talent.
BET will also launch its Genius Talks and Couples Uncovered franchises at the event. Genius Talks (4:15-5:00pm & 5:15-6:00pm)This session features high profile talent in one-on-one conversations allowing celebrity personalities to share what drives and shapes their creative/business genius.
Celebrities confirmed for Genius Talks are Pharrell Williams and Nick Cannon .Couples Uncovered (12-12:45pm)Couples Uncovered features celebrity couples in conversation around their individual and collective passion pursuits. This session will present uniquely crafted conversations where couples will share the initiatives and personal interests that drive who they are as human beings, as well as their careers, family, and various other aspects of their lives.
Audiences will experience an insider look into what inspires and activates the personalities they see in the public eye, as Couples Uncovered delivers real talk by some of today's most celebrated and respected names making an impact in their community.
Confirmed celebrities are Nicole Ari Parker and Boris Kodjoe ; DeVon Franklin and Meagan Good ; Mara Brock Akil and Salim Akil .Rich Forever: How to Make It, How to Keep It (12-12:45pm)From hustler to business mogul, today's money-makers cut across genres in pursuit of the almighty dollar bill.
But once checks hit the bank account and small fortunes amass, there's often a lack of knowledge on how to preserve and grow financial net worth. A mix of compelling topic experts sharing a practical guide to success, alongside industry personalities exemplifying fiscal responsibility, will provide refreshing and inspiring conversation around the power of money and the choice made to maximize it.
Confirmed speakers are Dennis P. Kimbro, Ph.D., Author, The Wealth Choice: Success Secrets of Black Millionaires, and Paula Madison , Partner & CEO, Williams Group Holdings. Making Moves Outside the Game (1-1:45pm)When the clock stops and the season ends, another game has just begun for many top athletes making moves in the business and philanthropy worlds.
Life for many athletes transcends "game time" to include thriving entrepreneurial endeavors and charitable passion pursuits. Leading figures from the sports arena will share the new ways they win, while calling the shots in business and changing the world. Confirmed celebrities are Laila Ali and Lisa Leslie .
Black Girls Rock! "" Rebuilding the Village (1-1:45pm)This dynamic session will address how we best reinforce collaborative efforts across parents, mentors, teachers, youth developers and public role models, in order to further our youth's positive identity development, access to a culturally relevant and progressive education, empowerment and leadership development.
A collective of remarkable women advocating for our youth will explore recent trends in popular culture and their implications for educators and youth developers, as well as provide insight into current models and success stories.
Confirmed speakers include Beverly Bond , Founder, Black Girls Rock!; Tricia Rose, Professor of Africana Studies at Brown University; Holly Robinson Peete and author and life stylist Harriette Cole .Building Billion Dollar Brands (2-2:45pm) Beyonce. Jay-Z. Rihanna. Lady Gaga. These mega brands are the outcome of carefully crafted careers architected by a few key behind-the-scenes power players.
Across music, film, fashion, or television, these multi-hyphenate brands influence the marketplace each and every day. This session will feature the "brain-trust" behind the blueprint for some of the biggest brands consumers connect with, giving audiences a candid view into how this level of success is attained and sustained.
Conversations with Robi Reed: The Celebrity Journey (2-2:45pm)Today's top celebrity talent have each experienced a unique journey leading them to their success as actors in the industry, however, many share the common connection to Emmy Award-Winning Casting Director, Robi Reed.
Leveraging her unique vantage point of casting various "A" list actors in their first roles and helping to nurture their evolution from emerging to established talent, Robi Reed will guide an intimate conversation with celebrities that she has collaborated with over the years. Audiences will get a glimpse into how these celebrities find opportunity and personal fulfillment, as they navigate the entertainment industry.
NO GUNS ALLOWED: Disarming Violence in Our Community (3-3:45pm)The prevalence of gun violence in communities of color is astonishing – unfortunately it continues to devastate our families and communities. The League of Young Voters presents NO GUNS ALLOWED with Snoop Lion aka Snoop Dogg, a roundtable dialogue on the impact of gun violence in Black communities.
Members of the media, celebrities, and community activists, will engage around practical solutions to the gun violence issue, the value of human life, and community responsibility. Confirmed celebrity participants include Snoop Lion, along with Congresswoman Maxine Waters , Rob "Biko" Baker, Executive Director, League of Young Voters, Melvyn Hayward Jr., Executive Director, H.E.L.P.E.R. Foundation and Ryan Coogler, Writer/Director, Fruitvale Station.
(FOR MORE BET EXPERIENCE INFO CLICK NEXT)BET Experience Film Festival presented by My Black Is Beautiful (Saturday, June 29, Noon-8pm ):Kicking off the BET Experience Film Festival, in conjunction with Summit Entertainment, Codeblack Films and Hartbeat Productions, is the invitation-only film premiere of Kevin Hart: Let Me Explain on Thursday, June 27th.
The follow-up to Hart's 2011 hit film Laugh at My Pain, the Kevin Hart: Let Me Explain feature film captures the laughter, energy and mayhem from Hart's 2012 international "Let Me Explain" concert tour, which sold more than 541,489 tickets, generating over $32.7 million in ticket sales.
Summit Entertainment, a LIONSGATE ® Company, will release the film nationwide on July 3, 2013.In partnership with Urbanworld, the BET Experience will program and showcase a diverse slate of films targeting BET audiences.
Film enthusiasts will have the opportunity to screen a curated selection of feature length narrative films, including award winning indies, a new film project from BET Premiere Cinema, an animated family film and the first-ever documentary short film from My Black Is Beautiful, presenting sponsor of the BET Experience Film Festival.
The film slate includes, IMAGINE A FUTURE: THE DOCUMENTARY presented by My Black Is Beautiful (Directed by Lisa Cortes & Shola Lynch); Despicable Me 2 (Directed by Chris Renaud & Pierre Coffin ); Fruitvale Station (Directed by Ryan Coogler); Gun Hill (Directed by Reggie Rock Bythewood); Mother of George (Directed by Andrew Dosunmu); The Inevitable Defeat of Mister & Pete (Directed by George Tillman, Jr.); and Things Never Said (Directed by Charles Murray).
Screenings take place at the Regal Cinemas, 1000 W. Olympic Blvd., Los Angeles, 90015. Information, showtimes and sign-up for the film festival are available online at www.BETExperience.com.BET Experience Celebrity Basketball Game presented by Sprite (Saturday, June 29, 2-4pm )Come out and cheer on some of your favorite celebrities and BET talent as they hit the court for a spirited game of basketball.
To sign-up for these free events at the BET Experience, simply visit www.BETExperience.com. On-site sign-up will also be available at the Los Angeles Convention Center on Friday, June 28 through Sunday, June 30, 2013.This year for the first time, the general public can purchase tickets to the BET Awards with a BET Experience VIP Package, which also includes 3-day tickets to nightly concerts at Staples Center.
For more information on the BET Experience and access to the limited VIP packages, visit www.BETExperience.com. Tickets are also available at www.axs.com/betexperiencevip. To receive updates and announcements, follow the BET Experience at L.A. LIVE on Twitter @betexperience and on Facebook at www.facebook.com/betexperience.