Radio Facts: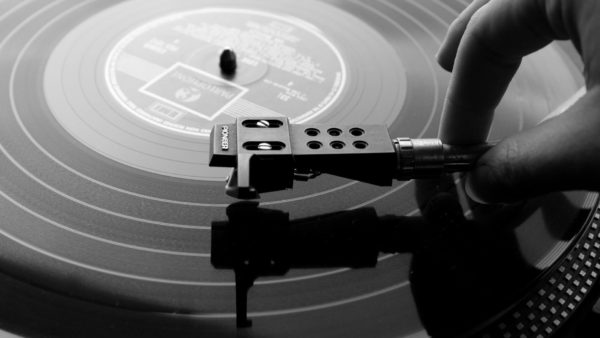 Nielsen Music: 2014 At-A-Glance
(Note: Nielsen Music's comprehensive U.S. 2014 year-end music consumption report will be available shortly)
Overall On-Demand (Audio+Video) Streams
2014 – 164 Billion
2013 – 106 Billion
+54%
"Digital music consumption continues its robust growth, with On-Demand streaming up 54% over last year and 164 billion song streams being played in 2014 ," says David Bakula, SVP Industry Insights, Nielsen Entertainment. "Although overall music sales are showing declines, Vinyl album sales were up 52% in 2014, shattering last year's record-setting total by more than 3 million LPs.  In 2014, Vinyl album sales accounted for more than 6% of all physical albums sales."
Vinyl Albums
2014 – 9.2 million
2013 – 6.1 million
+52%
*This is the highest year for vinyl sales since 1991, when Nielsen SoundScan first began tracking music sales. Vinyl album sales have increased (year-over-year) for the past nine consecutive years.
Overall Albums
2014 – 257 million
2013 – 289.4 million
-11
Digital Albums
2014 – 106.5 million
2013 – 117.6 million
-9%
**41 percent of all albums sold in 2014 were downloads (same in 2013)
Digital Songs
2014 – 1.1 billion
2013 – 1.26  billion
-12%
BILLBOARD'S 2014 TOP SELLING ALBUMS & DIGITAL SONGS, COMPILED BY NIELSEN MUSIC
| | | | | |
| --- | --- | --- | --- | --- |
| | |  CHART: 2014 YTD ALBUMS | | |
| | | Week Ending: 12/28/2014 | | |
| Rank | Lbl | Artist | Title | YTD Sales |
| 1 | BGMA | SWIFT*TAYLOR | 1989 | 3661000 |
| 2 | DBV | VARIOUS ARTISTS | FROZEN | 3527000 |
| 3 | CAP | SMITH*SAM | IN THE LONELY HOUR | 1207000 |
| 4 | RCA | PENTATONIX | THAT'S CHRISTMAS TO ME | 1139000 |
| 5 | HOL | SOUNDTRACK | GUARDIANS OF THE GALAXY: | 898000 |
| 6 | COL | BEYONCE | BEYONCE | 878000 |
| 7 | COL | STREISAND*BARBRA | PARTNERS | 855000 |
| 8 | R-LA | LORDE | PURE HEROINE | 841000 |
| 9 | COL | ONE DIRECTION | FOUR | 814000 |
| 10 | ENAS | CHURCH*ERIC | OUTSIDERS | 811000 |
| | | | | |
| | | CHART: Ytd Digital Songs | | |
| | | Week Ending: 12/28/2014 | | |
| RK | | Artist | Title | YTD Sales |
| 1 | | WILLIAMS*PHARRELL | HAPPY | 6455000 |
| 2 | | LEGEND*JOHN | ALL OF ME | 4674000 |
| 3 | | PERRY*KATY FEAT. JUICY J | DARK HORSE | 4430000 |
| 4 | | TRAINOR*MEGHAN | ALL ABOUT THAT BASS | 4357000 |
| 5 | | AZALEA*IGGY FEAT. CHARLI XCX | FANCY | 3974000 |
| 6 | | DERULO*JASON FEAT. 2 CHAINZ | TALK DIRTY | 3959000 |
| 7 | | DJ SNAKE & LIL JON | TURN DOWN FOR WHAT | 3449000 |
| 8 | | SWIFT*TAYLOR | SHAKE IT OFF | 3431000 |
| 9 | | MENZEL*IDINA | LET IT GO | 3370000 |
| 10 | | SMITH*SAM | STAY WITH ME | 3340000 |
| | | | | |
| | |  CHART: Ytd Digital Albums | | |
| | | Week Ending: 12/28/2014 | | |
| Rank | Lbl | Artist | Title | YTD Sales |
| 1 | BGMA | SWIFT*TAYLOR | 1989 | 1409000 |
| 2 | DBV | VARIOUS ARTISTS | FROZEN | 1261000 |
| 3 | CAP | SMITH*SAM | IN THE LONELY HOUR | 573000 |
| 4 | HOL | SOUNDTRACK | GUARDIANS OF THE GALAXY: | 555000 |
| 5 | ATLG | SHEERAN*ED | X | 455000 |
| 6 | R-LA | LORDE | PURE HEROINE | 437000 |
| 7 | ATLG | COLDPLAY | GHOST STORIES | 425000 |
| 8 | COL | BEYONCE | BEYONCE | 421000 |
| 9 | RCA | PENTATONIX | THAT'S CHRISTMAS TO ME | 403000 |
| 10 | RNCO | COLE*J. | 2014 FOREST HILLS DRIVE | 365000 |