Radio Facts: Radio Facts: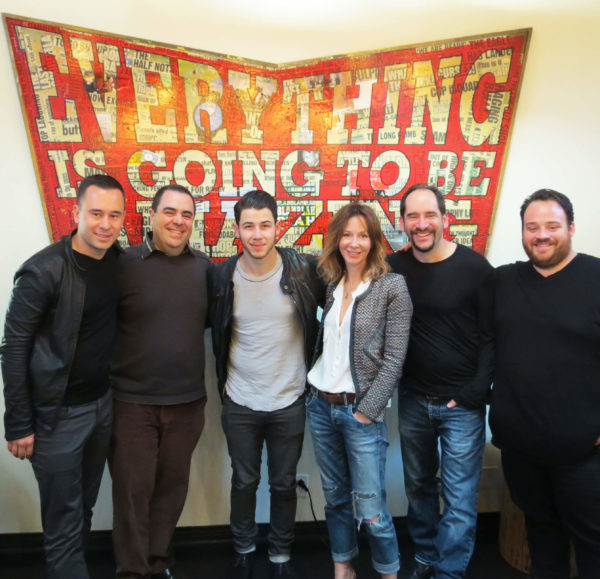 This week Nick Jonas and Universal Music Publishing Group (UMPG) executives had double reason to celebrate, as the pop superstar's second hit radio single "Jealous" reached No.1 — officially claiming the top spot on the Mediabase Pop Airplay Chart. The No.1 milestone for Jonas also occurred on the heels of concluding his new worldwide publishing deal with UMPG, which was announced today by Jody Gerson, Chairman and CEO.
"I'm so thrilled to be a part of the Universal family, I'm looking forward to being a part of this amazing year to come," said Nick Jonas.
"Nick Jonas has a long future ahead of him, not only as a major pop star but as areally inventive songwriter and producer. We're delighted to be working with him and our label partners at Island/Republic, and extremely proud of his well-deserved No.1," said Jody Gerson, Chairman and CEO of Universal Music Publishing Group.
Through the deal UMPG will represent Jonas' songs on his sophomore solo studio album, Nick Jonas (Island Records), which was released November 10. UMPG will provide global creative and administration services, as well as represent his repertoire for synch licensing in films, TV, games, apps and other media.
Jonas wrote or co-wrote six songs on the album including "Jealous," his first No.1. The song has remained steadily in the Top 10 for 18 weeks on the Billboard Hot 100 chart, scanning more than 1.1 million since release (Nielsen). It's his second trip to the Top 10 overall: Jonas reached No.10 in 2009 as a member of the Jonas Brothers with "Paranoid." Jonas' dance mix, "Jealous (2-1)," which feat remixes from Bent Collective, the Rooftop Boys and Ugo among others, also reached the summit of Billboard's Dance Club Songs chart.
music-publishing-reason-celebrate/" data-numposts = "10" data-colorscheme = "light" data-order-by = "social" data-mobile=true>