Digital and Radio Facts: Radio Facts: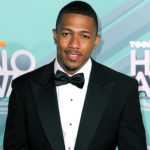 As a multitalented entertainer and successful television personality and entrepreneur, nick cannon has a lot on his plate. The 32-year-old husband and father of two, who battles with lupus nephritis (kidney disease), took on another role: lupus awareness advocate. Cannon has used his voice and platform to raise awareness of lupus, an unpredictable and misunderstood autoimmune disease that ravages different parts of the body and affects an estimated 1.5 million Americans.
The summer issue of Lupus Now ® magazine, published by the Lupus Foundation of America, highlights how Cannon balances his thriving careers as an entertainer and entrepreneur while living with lupus. Cannon talks openly about his diagnosis in 012 and the toll the disease took on his work life along with the difficult decisions he made about his fast-paced lifestyle. Cannon discusses the importance for people with lupus to educate themselves and find a community of support that will help build self-esteem and confidence.
"A lot of people told me that I shouldn't share and I should keep [my lupus diagnosis] private—that it could affect my work and all that," Cannon says. "But I feel like this happened to me so I can be an inspiration, and I can talk about it."
Additionally, Cannon explains the importance of having close family and friends surrounding him, especially his mother and wife, Mariah. "Mariah was right there with me through the whole process and kept me on the right path, so I'm forever indebted to her for that," says Cannon.