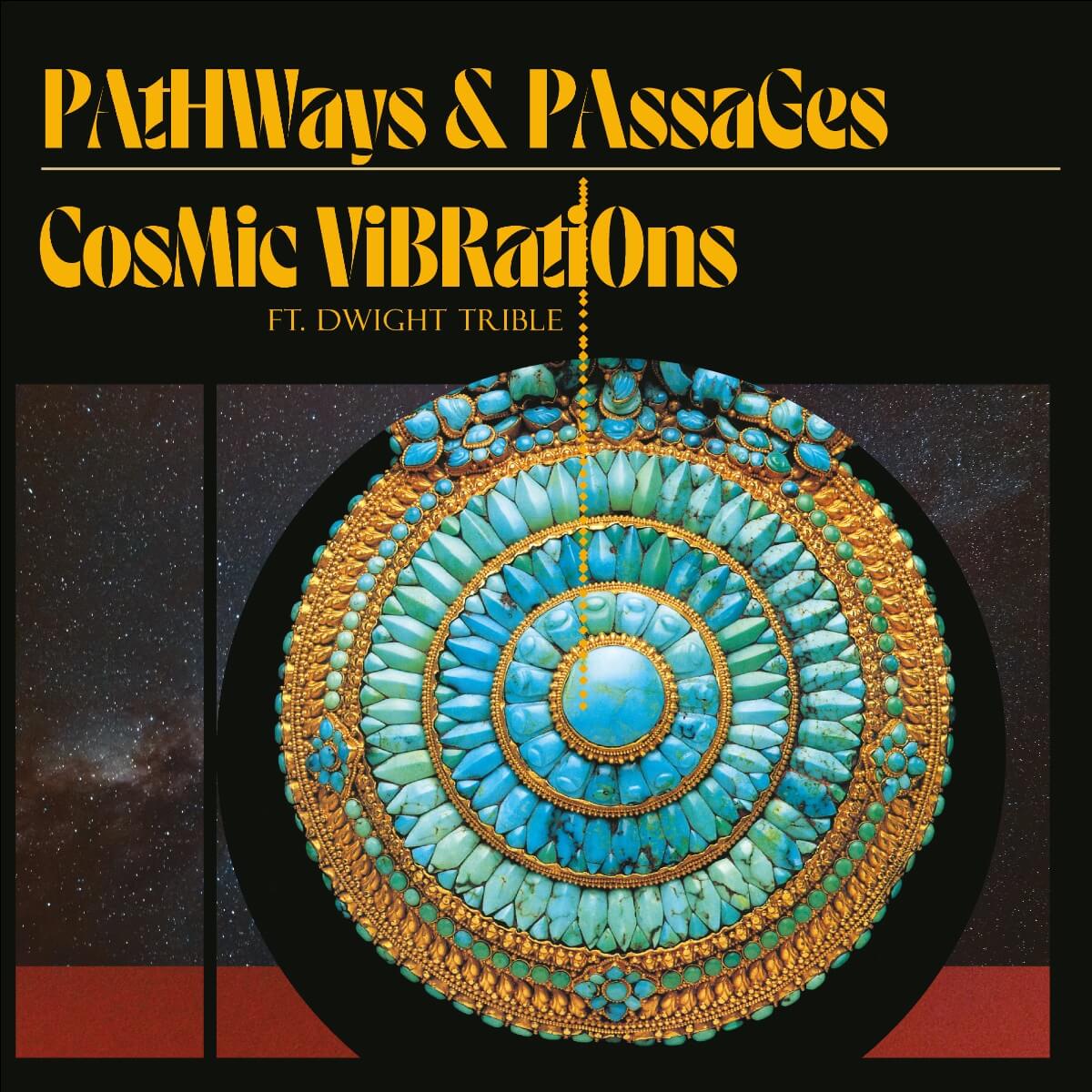 New Spiritual Jazz by Cosmic Vibrations feat. Dwight Trible
Cosmic Vibrations is a supergroup of heavyweight musicians with a vast combined experience, an ensemble of 6 souls who approach improvisation full of spirit and without ego. Gathered for this very purpose by Dwight Trible, undoubtedly the most acclaimed and in-demand vocalist currently working in the realms of spiritual jazz, the band has been performing steadily over the last three years, building a reputation in LA and further afield for their electric, mesmerising performances. "Pathways & Passages" presents the first time that their cosmic jazz sounds have been recorded and released. 
A show-stopping performer and artist, Dwight Trible has directed the legendary Horace Tapscott Pan Afrikan Peoples Arkestra, and performed alongside with the likes of Pharoah Sanders, J Dilla, Gary Bartz, Kamasi Washington, Kahil El'Zabar, Madlib, Charles Lloyd, Matthew Halsall, Soil & "Pimp" Sessions, Mark de Clive-Lowe, and Carlos Niño. There is indeed no one today who better carries on the tradition of the legendary jazz vocalists, whilst carrying that torch forward and exploring brand new territory.
Improvisation forms the core of this record, but the rhythm, the groove is never absent in this supergroup of incredibly experienced and innovative musicians – Dwight Trible, Derf Reklaw, Pablo Calogero, John B. Williams, Christopher Garcia & Breeze Smith, taking you on a cosmic journey of spiritual improvisation and beyond.
'How Long' is a genre-defying blend of divine vocals and deep, spiritual jazz with exceptional, healing poetry that directly speaks to our times!