Dr. Lesia L. Crumpton-Young Named as New Provost & Senior Vice President, and
Dr. Patricia Williams Lessane Chosen as the Unit's Associate Vice President
Morgan State University President David Wilson has announced the appointments of Lesia L. Crumpton-Young, Ph.D. as the university's new provost and senior vice president for Academic Affairs and Patricia Williams Lessane, Ph.D. as the new associate vice president for Academic Affairs. Dr. Crumpton-Young will assume the permanent position now being held on an interim basis by Anna McPhatter, Ph.D., and Dr. Lessane will take on a newly created position within the division. Both appointments come after a comprehensive national search.
"The selection of these two highly accomplished leaders comes at an opportune time, as Morgan is experiencing a period of unprecedented growth and visibility. I commend the selection committees for their diligent and exhaustive efforts to identify the right candidates to fill these vital positions in support of our ongoing progress," said Dr. Wilson. "When we set out to add to an already dynamic University administration staff, we set a high bar for the candidates and, in return, attracted two very impressive individuals: an experienced leader and renowned engineering scholar in Dr. Lesia Crumpton-Young and an accomplished academic and higher education executive in Dr. Patricia Williams Lessane. We look forward to and welcome their contributions."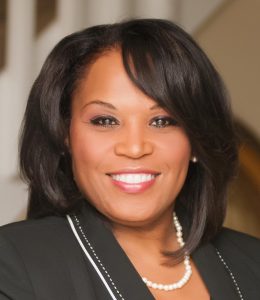 A recipient of the U.S. Presidential Award for Excellence in Science, Mathematics, and Engineering Mentoring (PAESMEM) from President Barack Obama for her achievements in helping to diversify the STEM workforce in our nation, Dr. Crumpton-Young has a career in academia that spans 25 years. In that time, she has been recognized for her transformational leadership skills and excellent record of working with teams to achieve unprecedented success. She is hailed as a visionary who has worked successfully with faculty to create student-centric initiatives, restructure academic degree offerings and institute curricula and courses to enhance the career marketability and vitality of graduates. She has also helped secure millions of dollars in funding for research initiatives, corporate partnerships, academic scholarships and new facilities. Dr. Crumpton-Young has held leadership positions at the University of Central Florida, Texas A&M University, Mississippi State University, the National Science Foundation and, most recently, Tennessee State University, where she served as vice president for Research and Institutional Advancement and chief research officer.
Pages: First |1 | 2 | 3 | Next → | Last | Single Page