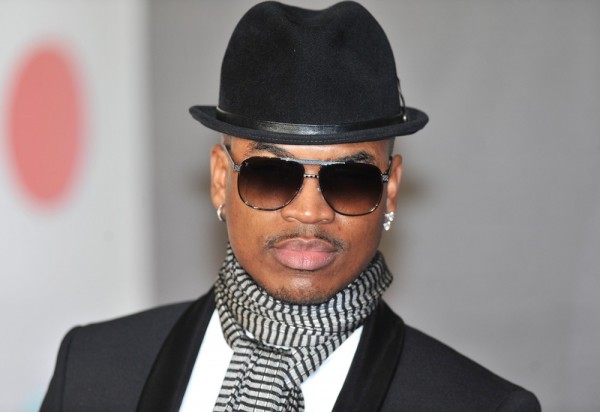 The ASCAP Foundation will honor prolific singer-songwriter Ne-Yo with the ascap Foundation Champion Award in recognition of his leadership in efforts to increase awareness of disadvantaged children in American cities. The accolade will be presented during the Foundation's 18th annual Awards Ceremony, held at the Allen Room, Frederick P. Rose Hall, Home of Jazz at Lincoln Center in New York City on Wednesday, December 11th, 2013.

ascap Foundation President Paul Williams will host the event.Previous recipients of the Champion Award include Tony Bennett and Susan Bennedetto, Judy Collins, Arlo Guthrie, Billy Joel, John Mellencamp and Jason Mraz.Commenting on the award to Ne-Yo, Williams said: "Not only is Ne-Yo a brilliant and wildly successful songwriter and performer, his tireless efforts to enhance the futures of today's youth make him a true inspiration.
Though he's only 31 years-old, making him the youngest ever recipient of this award, he has already achieved a great deal as a songwriter, recording artist, producer, actor and philanthropist. We're honored to celebrate Ne-Yo with this year's ascap Foundation Champion Award."
An Arkansas native, Shaffer Chimere Smith, universally known as Ne-Yo, grew up in a musical family in Las Vegas. While in his teens, he became a member of an R&B band and began to write songs. His initial success came as the writer of, "That Girl," recorded by R&B artist Marques Houston in 2002, leading to new songs for such stars as Mary J. Blige, Faith Evans and Musiq.
The 2004 composition, "Let Me Love You," a #1 hit for vocalist Mario, propelled Ne-Yo into a recording contract with the Def Jam label. His debut album, In My Own Words, issued in 2006, went to #1 and contained the smash hits "So Sick" and "Sexy Love."
Three subsequent albums for Def Jam were best-sellers, containing such hit singles as "Because of You," "Closer," "Mad" and "Miss Independent." His work also resulted in three Grammy Awards. In addition, the Songwriters Hall of Fame honored Ne-Yo in 2013 with its prestigious Hal David Starlight Award. Ne-Yo's most recent album, R.E.D. (Realizing Every Dream), was issued last year as part of a new deal on Compound/Motown Records and features the hit singles, "Let Me Love You (Until You Learn to Love Yourself)," co-written with Sia, and "Lazy Love."
Ne-Yo's arrangement with Motown also includes a position as Senior Vice President of A&R.Ne-Yo has starred in three major motion pictures – Stomp the Yard, Red Tails and Battle: Los Angeles and has been featured on TV in guest-starring roles. He also appeared in the tribute to Kennedy Center Honors recipient Barbra Streisand in 2008, singing and dancing to the song, "Lover Come Back to Me." Ne-Yo frequently collaborates with other artists, recording with Pitbull & Nayer, and New Kids on the Block.
He has written songs for such stars as Beyoncé and Jennifer Hudson, and has worked frequently with the Stargate songwriting and production duo, Mikkel Eriksen and Tor Erik Hermansen. Most recently, Ne-Yo recorded a duet with Céline Dion of the song, "Incredible" (co-written by Ne-Yo) for her new album, Loved Me Back to Life.Despite his enormous success, Ne-Yo has remained mindful of those less fortunate. He and his business partner, Reynell Hay, established The Compound Foundation in 2007 to enhance the well-being of youth growing up in foster care and group homes.
The Foundation's goal is to support bright futures for young people by helping them to forge healthy relationships, pursue education and training, learn entrepreneurship basics and realize their dreams. The 18th annual ascap Foundation Awards will also honor a wide variety of scholarship and award recipients, all of whom benefit from programs of The ascap Foundation. Tony Award-winning lyricist and director of Annie Martin Charnin will receive the inaugural ascap Foundation George M. Cohan Award, made possible by the Friars Foundation.
The award is presented to a multi-talented individual connected to the music industry who's had a multi-faceted career and has achieved success in a variety of roles, including, but not limited to, composing, performing, writing, directing and producing.