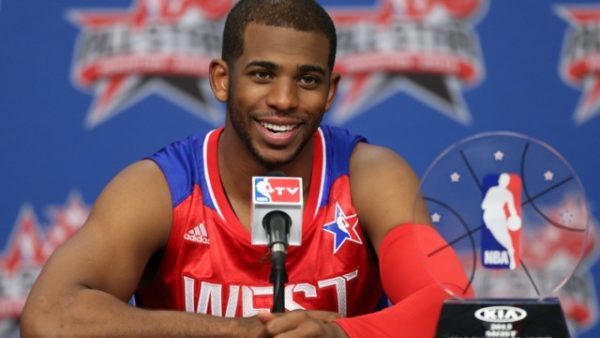 Muzik™, creators of the first smart and connected headphone whose
platform
enhances user experiences and connects culture through award-winning technology, today announced
Chris Paul
as a strategic investor. Paul, nine-time All-Star and two-time Olympic gold medalist, has joined the Muzik family alongside various disruptors from the worlds of sports, music and entertainment. Paul, known for his dynamic style of play, is one of the most dominant players in professional basketball. With Muzik, Paul will play an influential
role
off the court as an active investor and advisor in the company. Additionally, he will be an integral part of Muzik's first product launch, Muzik Convertible, due out in spring 2016."For me, music plays a
role
in all aspects of my life, whether I'm preparing for a game or spending time with my family," said
Chris Paul
. "Once I experienced Muzik's headphones and saw how much they enhance your whole experience, I knew it was a company I wanted to be a part of. This is more than a partnership, I've
seen
what Muzik has in development and I'm fully invested in the future of the brand."Combining sleek design with smart on-ear controls,
social
connection, a companion app, and of course, outstanding sound, Muzik's Convertible device enhances the listening experience with proprietary
technology
that integrates seamlessly with today's most
popular
applications. By combining software with hardware, Muzik headphones, like your smartphone, can only get smarter over time. Through remote software updates and an open SDK, developers will also have the ability to build third-party applications that integrate right into Muzik's system."I'm excited to welcome Chris to the Muzik family and work together to create game changing products" said Jason Hardi, Muzik's Founder and CEO. "It means so much to me that Chris believes in the Muzik team and our vision. It's an honor to have Chris involved as we gear up for our official launch this spring."Among Muzik's investors are Super Bowl Champion Demaryius Thomas and leading
social
networking
platform
Twitter. Since its founding in 2012, Muzik has raised more than $18 million in funding and has aligned with the world's leading companies and individuals across sports, entertainment and technology.