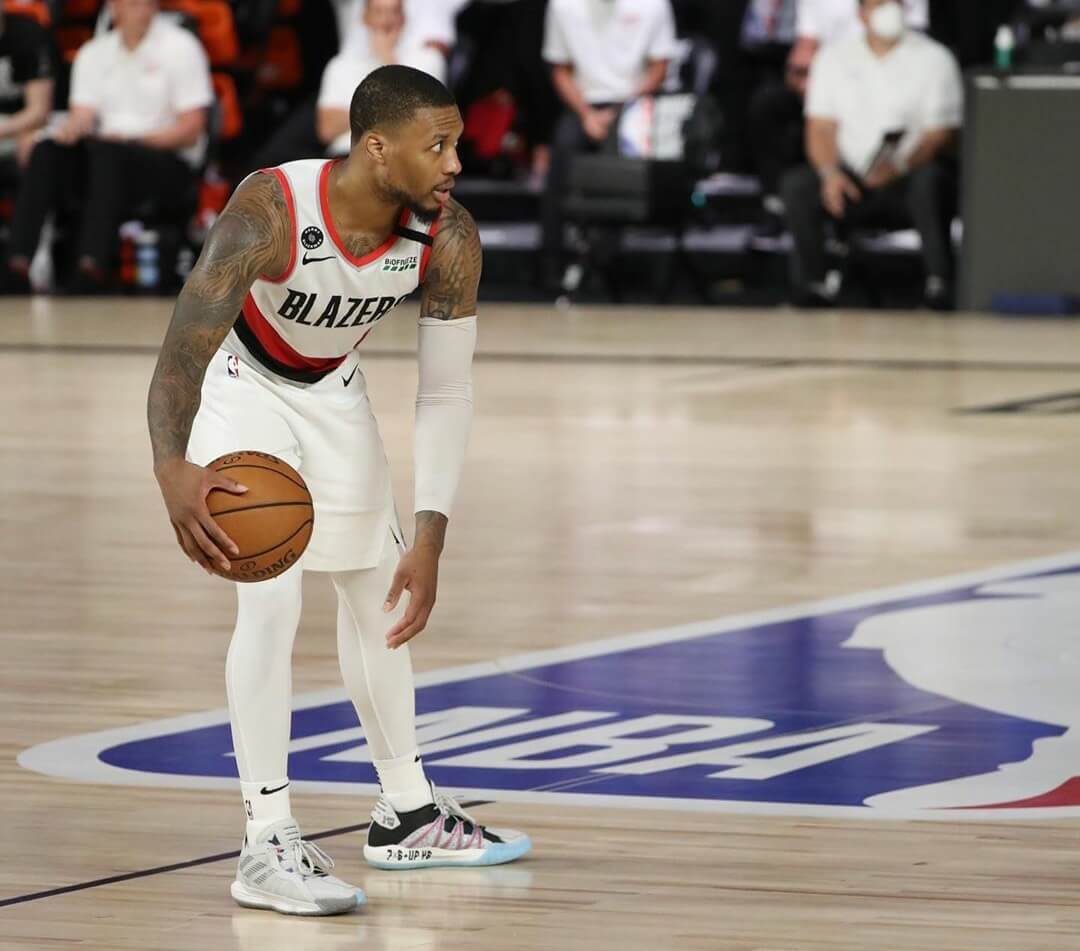 The NBA being in a bubble is quite the experience for players and fans. There hasn't been a lack of stories and storylines in The Bubble. NBA players are just like us except they are extraordinary athletes with great bank accounts, but just like the rest of us they can be hilariously petty when necessary. We know not everyone in the NBA can dish it and take it and that is what Paul George may have been accusing Damian Lillard of even though he didn't name him. Here's how it all went down over the weekend.
The Portland Trailblazers lost the game to the Los Angeles Clippers after leading by five points. Damian Lillard had a chance, but shockingly he missed two free throws. The Clippers' Patrick Beverly loved every moment of the missed free throws, trolling Damian Lillard from the bench. Judging by the reaction of the Clippers, you would think that this loss was important to their standing for the playoffs; but this loss was very important to the Blazers' playoff chances.
After the game is when the players took it to a new level. When asked about the reaction of Beverly, Lillard said that he sent Beverly home before at the end of the game and he sent George home last year. He continued by saying that the players' reaction is a sign of respect because of how he plays and what he has done to them in the past. He said he wasn't offended, but he can see how much it has hurt the other players because of what he put them through in the past.
After hearing about what Lillard had to say, the players took it to social media just to get the last word. The exchange went like this:
Patrick Beverly-Cancun on 3
Paul George-And you getting sent home this year, respect
Damian Lillard to George-keep switching teams…running from the grind. You boys is chumps.
Ahhh, the drama of the playoffs is right around the corner and some of these match-ups will be must see TV.