Morgan State University Director of Athletics Edward Scott, Ph.D. announced the hiring of Kevin Broadus as the 16th head coach of the men's basketball program effective May 1, 2019. Broadus brings more than 20 years of coaching and elite-level recruiting experience to Morgan State.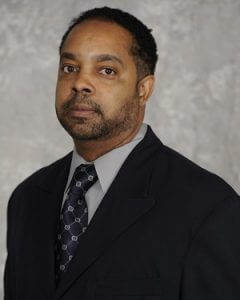 Broadus comes to Morgan from the University of Maryland, College Park, where he has been one of the nation's best recruiters as the top assistant on Mark Turgeon's coaching staff. This past season Broadus was influential in the successful NCAA tournament run for the Terps. Consistently ranked in the top 20 nationally for recruiting, Broadus was instrumental in signing a number of local Baltimore talents such as DeJuan Summers, Brandon Herbert, LaFonta Johnson, and Henry Sims.
"Kevin Broadus embodies all of the characteristics that we desired in the hiring of our next head men's basketball coach," said Dr. Scott. "Throughout his career, Kevin has built a tremendous reputation for his ability to recruit outstanding talent and developing his student-athletes on and off the court. His prior experience as a head coach and strong relationships in the DMV area will be a valuable asset to our program. We are excited to welcome Kevin, his wife Belinda, and their children to the Morgan family."
"On behalf of my family, we are extremely honored and excited to join Morgan State University and to become a part of an institution steeped in the tradition of athletic excellence," said Broadus. "I thank University President, Dr. David Wilson and Director of Athletics, Dr. Edward Scott for this tremendous opportunity. We look forward to working with the student-athletes, administration, and campus community at Morgan and bringing an exciting brand of basketball to Baltimore."
The University will host a press conference on Monday, May 6, 2019, at 11 a.m. in the University Student Center to officially introduce Broadus as Morgan's new head Men's Basketball coach. The press conference will also be live streamed via the University's main and athletic websites.
Pages: 1 | 2 | Single Page