40 Million GIFT IS LARGEST SINGLE DONATION IN MOREHOUSE'S 153-YEAR HISTORY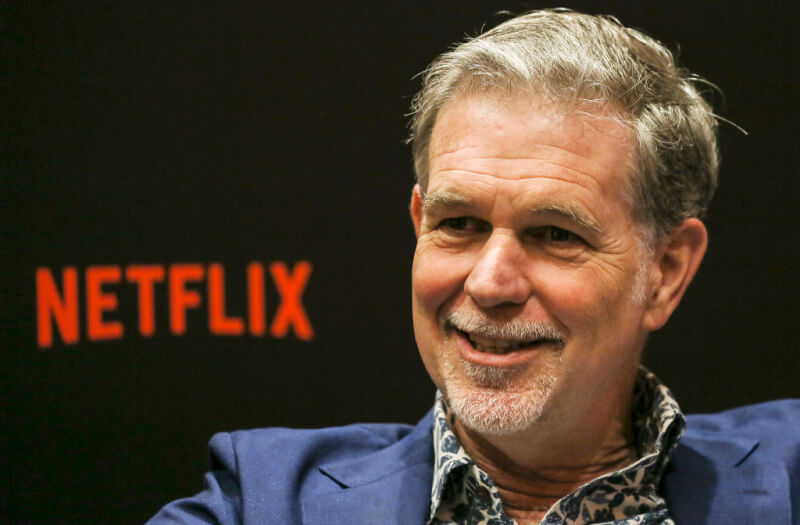 Philanthropists Patty Quillin and Reed Hastings, chief executive of Netflix, have donated $40 million to the Morehouse College Student Success Program to establish a fund that will allow at least 200 students to graduate debt free. The history-making contribution is the largest gift to Morehouse College in the institution's l53-year history and has contributed to a record year in which the college will raise more than $105 million.
Quillin and Hastings made the donation because they support Morehouse's mission, which is to develop men with disciplined minds who are focused on academic excellence, leadership, and service. The philanthropists also wanted to invest in Morehouse's work as the national epicenter for thought leadership on civil rights. The college is committed to helping the nation to address the inequities caused by institutional racism, which have created disparities in income, employment, health, housing, and educational opportunities for people of African descent.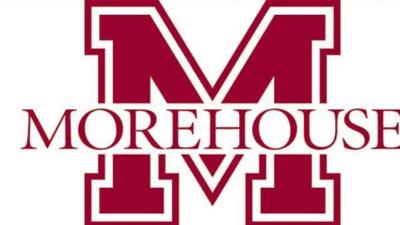 The Morehouse College Student Success Program, launched in 2019 by the Morehouse Board of Trustees, is one step toward addressing the income gap for blacks, who have the lowest median net worth of any racial group, according to the U.S. Census. The debt-erasing Student Success Program scholarship allows Morehouse Men to pursue advanced degrees, start careers, and build wealth without being tethered to undergraduate student loan debt related to their education at Morehouse. Nationwide, students at historically black colleges and universities (HBCUs) are more likely to graduate in debt because the schools disproportionately enroll students from low-income backgrounds who have to rely on federal student loans to pay for tuition.
Quillin and Hastings are also donating $40 million each to Spelman College and the UNCF, which advocates for the success and financial stability of HBCUs and their students. The philanthropists have been donating millions of dollars to impact issues of educational equity for 20 years.
"We've supported these three extraordinary institutions for the last few years because we believe that investing in the education of black youth is one of the best ways to invest in America's future," said Quillin and Hastings. "Both of us had the privilege of a great education and we want to help more students—in particular students of color—get the same start in life. HBCUs have a tremendous record, yet are disadvantaged when it comes to giving. Generally, white capital flows to predominantly white institutions, perpetuating capital isolation. We hope this additional $120 million donation will help more black students follow their dreams and also encourage more people to support these institutions – helping to reverse generations of inequity in our country."
Under the Student Success Program, Morehouse can solicit and accept donations to reduce or eliminate the student loan debt of Morehouse Men. The first donation to the program was made by philanthropist Robert F. Smith, the visionary founder, chairman, and CEO of Vista Equity Partners. Smith donated $34 million to cover the costs associated with federal loans that students and the parents of the Class of 2019 accumulated to fund a Morehouse education. Those loans have since been paid off.
The donation will create the Dr. Michael L. Lomax Student Success Scholarship, named after UNCF chief executive and 1968 Morehouse graduate. The Student Success Program is comprised of scholarships and evidence-based research that will inform financial literacy programs and the impact of debt on household budgets.
America's student loan debt—now more than $1.5 trillion, according to the U.S. Department of Education—can exacerbate the wealth gap that exists between black families facing generational poverty and other groups. Economic status can impact loan repayments making it difficult for black families to dig themselves out of debt, buy homes, and build wealth. According to UNCF research, 80 percent of HBCU students nationwide use federal loans to fund their education, compared to 55 percent of their peers at other private and state institutions. The average Morehouse student carries a student loan debt that is between $33,000 to $40,000. (Sixty percent of Morehouse students are eligible for federal Pell grants and live in a household with an income of $40,000 or below.)
"This life-changing gift from Patty Quillin and Reed Hastings will fund a new generation of Morehouse Men who will be prepared to use their talents to lead and shape America into the nation that it should be—a beacon of opportunity that respects and values the contributions of people of all races, genders, and backgrounds," said David A. Thomas, President of Morehouse College. "I appreciate their generosity and confidence in Morehouse's record as a voice for truth and justice for marginalized people in the world."
Quillin and Hastings' gift to HBCUs comes at a time of crisis for blacks in America. An international anti-racism movement led by Black Lives Matter, as well as students and alumni of HBCUs, is bringing global attention to the suffering of black families in the United States caused by incidents of police brutality and discriminatory practices of other institutions. The May 2020 U.S. jobs report shows that while the nation's unemployment rate dropped to 13.3% and also declined for whites, the unemployment rose to 16.8% for the black population. National data also shows that blacks are disproportionately suffering from COVID-19 infections at a higher rate than any other group due to disparities in health care and are more likely to lose their jobs in the fallout.
"As the college of Martin Luther King Jr., we expect and train our students to take a stand in global issues impacting human rights," President Thomas added. "The world needs Morehouse College to have a seat at the table to guide change in these challenging times."
Contact: D. Aileen Dodd, Senior Media and Public Relations Manager, 404-735-6736; [email protected]