Radio Facts: Radio Facts: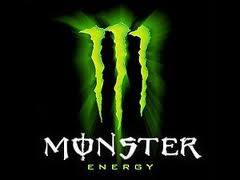 Monster Energy and Idol Roc Entertainment have expanded their Outbreak Tour franchise teaming with Campus DJ and Live Nation for the first ever
Monster Energy Outbreak College Tour. An eclectic array of artists have been tapped to serve as headliners on individual dates including the self-dubbed "Ambassador of Rap for the Capital" Wale, Big Boi of Outkast, emerging electro/"dubpop" producer/DJ 3LAU, Kendrick Lamar's TDE affiliate Ab-Soul, genre-blurring/party-instigating Wallpaper., indie rock upstarts Youngblood Hawke, progressive dubstep artist Seven Lions, Norwegian house duo CLMD, and female r&b sensation Jhene Aiko. Each date of the Outbreak College Tour will also feature winners of Campus DJ- the first and only competition fueled by the hottest college DJs in the country.
Expanding beyond the rock and hip hop music formats from previous years, this tour breaks new ground for the Outbreak Tour.
"Monster Energy has had a long-standing relationship with music artists spanning various genres and has a footprint on many major colleges across the country which is what makes
Outbreak College such an exciting tour to bring to life. We've always talked about doing something in the college space, with artists that resonate on college campuses; and with our partners College Battle and Live Nation to help navigate the way, we conjured up a great lineup priced right for students. Our launch show at Emory University with CLMD was a huge success and we look forward to continued success as the tour rolls west" shared tour producer, Steve Glazer (Idol Roc Entertainment).
The tenth and final date of the Outbreak College Tour has been cancelled in honor of Steve Brodsky, a vital and inspiring member of the Bay Area music community and manager of Wallpaper., who lost his battle with leukemia in March at age 34. In lieu of a concert, the tour producers have decided to contribute the budget towards a college fund established for Steve's children.
Monster Energy Outbreak College Tour schedule includes:
3/30 – Atlanta, GA – Emory University
4/30 – Tempe, AZ- Arizona State University
5/2 – San Francisco, CA – San Francisco State University
5/2 – Long Beach, CA – California State Long Beach
5/4 – Austin, TX – University of Texas
5/9 – San Jose, CA – San Jose State University
5/11 – Eugene, OR – University of Oregon
5/25 – Hayward, CA – California State East Bay
6/20 – Los Angeles, CA – Campus DJ National Finale @ Avalon