710 WOR AM is pleased to announce the release of Michael Riedel's second book – SINGULAR SENSATION: THE TRIUMPH OF BROADWAY – the extraordinary story of a transformative decade on Broadway, featuring gripping behind-the-scenes accounts of shows such as Rent, Angels in America, Chicago, The Lion King, and The Producers—shows that changed the history of the American theater.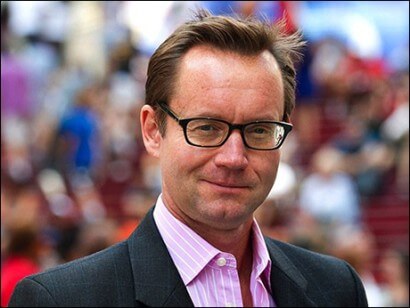 Michael Riedel presents the drama behind every mega-hit or shocking flop, bringing readers into high-stakes premieres, fraught rehearsals, tough contract negotiations, intense Tony Award battles, and more. From the bitter feuds to the surprising collaborations, all the intrigue of a revolutionary era in the Theater District is packed into SINGULAR SENSATION.
Broadway has triumphs and disasters, but the show always goes on. "I'm a newspaper guy who's become a radio guy. It's been my great pleasure to host the morning show with Len Berman on WOR for nearly three years. Len spent his life in sports. I spent mine on Broadway." said Michael Riedel.
"We certainly talk a lot about politics and current events, but variety is the spice of life, so sports and Broadway are always in the mix. Broadway's going through a tough time right now, but my book, recounts a better time — the 1990s. I have no doubt that Broadway will be back one day, and Len and I will be there to cheer it on.".
You can listen to The Len Berman and Michael Riedel in the Morning Show weekdays from 6am to 10am on iHeartMedia's 710 WOR, by visiting 710WOR.com or by downloading the free iHeart App and searching "710 WOR"