Manhattan U.S. Attorney And FBI AssistantDirector-In-Charge Announce Arrests Of Three Defendants In $2.5 Million Ponzi Scheme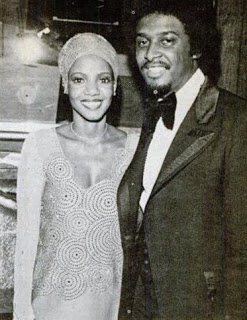 Alleged Scheme Involved Sham Investments in West African Gold and Diamond Mines
Preet Bharara, the United States Attorney for the Southern District of New York, and George Venizelos, the Assistant Director-in-Charge of the New York Office of the Federal Bureau of Investigation ("FBI"), announced the filing of a three-count criminal Complaint charging CHARLES HUGGINS, CHRISTOPHER BUTCHKO, and ANNE THOMAS for allegedly perpetrating a $2.5 million Ponzi scheme involving investments in gold and diamonds purportedly mined in West Africa for sale in the United States. HUGGINS and THOMAS were arrested this morning in Edgewater, New Jersey, and Cliffside Park, New Jersey, respectively. BUTCHKO was arrested this morning in Murrieta, California. HUGGINS and THOMAS are expected to be presented in Manhattan federal court before Magistrate Judge Debra Freeman later today, and BUTCHKO is expected to be presented in federal court in the Central District of California later today.Manhattan U.S. Attorney Preet Bharara said: "The promise of riches mined in Africa was fool's gold that these defendants allegedly dangled in front of investors in what was nothing more than a scam. For those Ponzi schemers who have yet to get the message, be aware that you will be exposed by law enforcement and punished accordingly."Assistant Director-in-Charge George Venizelos said: "As alleged, these defendants lied about their intentions regarding investors' money, pocketing most of it for personal use. So long as there are people with money to invest, there will likely be investment swindlers eager to take their money under false pretenses. There will also be the FBI to arrest the swindlers."According to the Complaint filed in Manhattan federal court:From 2008 through September 2011, HUGGINS, BUTCHKO, and THOMAS solicited $2.5 million from various investors through companies known as JYork Industries Inc. ("JYork") and Urogo Inc. ("Urogo"). HUGGINS andBUTCHKO and others repeatedly made false and misleading representations about how they would use the investors' money to mine gold and diamonds from (click "Next" above or below to read the whole story)Sierra Leone and Liberia, and promised high rates of return, based on the profits they said would be generated by the sale of the gold and diamonds in the United States.HUGGINS, BUTCHKO, and THOMAS misappropriated the majority of the money they raised and kept it for themselves or used it to repay other investors. For example, investor funds were diverted to Orpheus Inc., a record label owned by HUGGINS, and VASNC Pvt Ltd., a petroleum company owned by BUTCHKO, and used to pay monthly apartment rental payments, restaurant bills, personal credit card bills, and other expenses. THOMAS personally received more than $90,000 in cash and disbursed more than $830,000 in investor proceeds through wire transfers to the Bahamas and checks repeatedly issued in amounts less than $10,000 in an apparent attempt to avoid the reporting threshold. Contrary to the defendants' representations, only a small portion of the money they raised was transferred to Africa.When investors complained that they had not received the return on their investment that they were promised, HUGGINS, BUTCHKO, and THOMAS frequently converted or offered to convert their investment into restricted shares of Oraco Resources, a publicly traded company of which HUGGINS, BUTCHKO, and THOMAS were majority shareholders. The investigation has revealed that only one investor to date has been made whole. That investor received the principal of his investment only after he threatened to bring civil litigation.
*                                           *                                           *
HUGGINS, 66, of Edgewater, New Jersey, and BUTCHKO, 43, of Murrieta, California, are each charged in the Complaint with one count of conspiracy to commit wire fraud and one count of wire fraud. Those counts each carry a maximum potential penalty of 20 years in prison and a fine of the greater of $250,000 or twice the gross gain or loss derived from the offense. THOMAS, 68, of Cliffside Park, New Jersey, is charged with one count of conspiracy to commit wire fraud and one count of money laundering. The money laundering count carries a maximum potential penalty of 20 years in prison and a fine of the greater of $500,000 or twice the value of the property involved in the money laundering transactions.Mr. Bharara praised the investigative work of the FBI in this case. He added that the investigation is ongoing.The case is being handled by the General Crimes Unit of the United States Attorney's Office. Assistant United States Attorney Edward A. Imperatore is in charge of the prosecution.The charges contained in the Compliant are merely accusations, and the defendants are presumed innocent unless and until proven guilty.