Talk about good luck and bad luck at the same time… A man by the name of Gregory Jarvis won a lottery ticket at the Bluewater Inn playing Club Keno and he hit the jackpot in Michigan.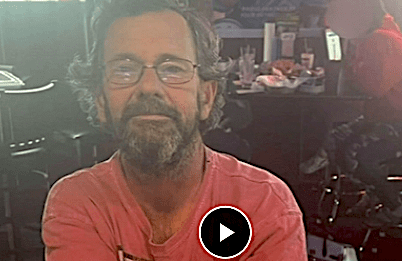 Unfortunately, he couldn't cash in the winning ticket for $45,000 because he didn't have a Social Security card or ID at the time of his winning.
He carried the ticket in his pocket came back the next day and was showing it off to everyone. He was still unable to cash the ticket because he had to order a new social security card.
The waitress at the bar said that he stopped in often, almost daily, but when he didn't show up for a couple of days and then a week she knew something was wrong
A report came in a short time later about a man's body washing from a boating lake in the area. Officials identified the body as that of Jarvis.
Police determined no foul play was involved but it appeared Jarvis was cleaning off his boat when he slipped and fell and hit his head and then drowned.
Turns out the $45,000 lottery ticket was still in his pocket. He had plans to visit his sister with the money in another city.
A photo ID has to be provided for anyone who wins more than $600 in Michigan. No word on what happens to the balance at this point