Radio Facts: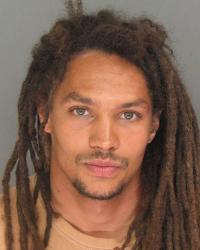 Man Trick or Treating Gets a BEATING
Attention Fox News Reporters, people don't like you… Oh that's not news, they already know that. Well apparently one  man was NOT aware of it as he went out for a festive evening of trick and treating and got a BEATING. He was wearing a costume that many black people find extremely racist, offensive, degrading, hate-filled and a tweaked version of the KKK… he was dressed as a Fox News reporter… IN PUBLIC. Had he no shame?  Scott Kory, 29, (pictured) was not happy with the public display of racism and offensiveness and he took action by attacking the man forcing him to exchange his Fox News costume for one as a hospital patient.
Kory shouted  "I hate Fox News!" (hmm, no problem there, we can relate to that) then he grabbed the racist's victim's microphone, making an obscene gesture with it (just as the actual Fox News reporters do when they broadcast on TV) then he proceeded to beat the faux reporter with an aluminum tennis racket (do not laugh it was NOT an actual Fox News reporter).  An actual Fox News reporter was attacked a few years back  (now you can laugh) during Occupy Wall Street when a man took his mic and threatened to stab him. Kory was arrested and last seen signing a modeling contract when talent agents scoured the number one way to locate the most black men, police sites and arrest records (sans consideration for guilt OR innocence). BTW, they were looking for new black male talent before his mug shot was passed throughout the internets.