This weekend I have noticed there were many conversations on Clubhouse about Lil Nas X's new song "Montero" (Call Me By Your Name).
In response to the many people who were saying things like the video represents satin and "my kids are watching this" I say this to you….
Amazing how in the black community what we don't understand instead of questioning, embracing, or acknowledging we attack and dismiss. Very ironic because that's what we say racism is.
He's responding to being attacked by the black community and the black community's response is HE is the culprit and we have done nothing wrong but taught him how to hate himself.
What so bad about that? (lol) Ironically, how we feel white people with privilege look at us and it's true. We can't have our cake and eat it too by pointing the finger and refusing to take responsibility for what WE do wrong. The black community is extremely homophobic but we take no responsibility for that.
Our focus more than often is racism only. The video is genius. People are not as pissed because of what he's saying but MORE pissed because they can no longer silence him.
………………………………………….
"Montero" is Lil Nas X's govt name but the message of the song, according to conversations on Clubhouse is largely missed because people are completely focused on the reference to the devil in the video and Nas X twerking on him. One caller made reference to the fact that Lil Was X needed an identity to compare to a rapper from the 90s, Like Biggie, KRS, etc. It appears Lil Nas doesn't consider himself a rapper at all. The video is already at 14 million views on Youtube in just two days.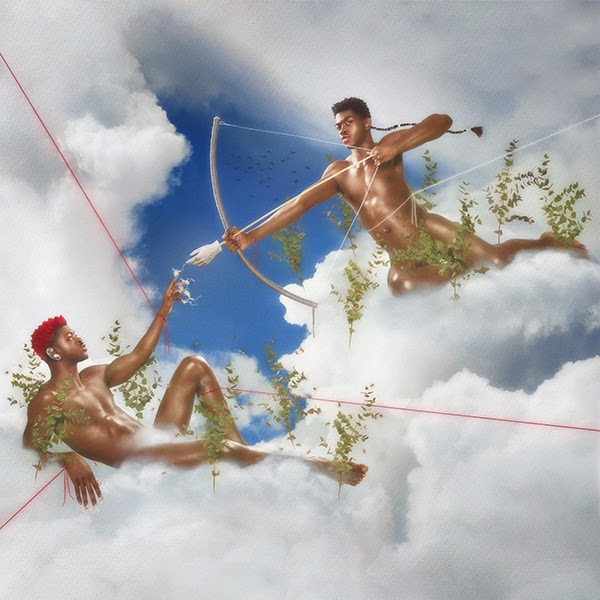 I had to watch the video twice to see what everyone was talking about. Very colorful, very interesting, and very deep and the concept is there … he's definitely reaching out to a group of people who have very little room to speak for themselves … the black LGBTQ community. He is targeting the messages from the Bible and the black church and the hypocrisy that is often behind Christianity.
It would've been very easy to write Little Nas X off with his country song "Old Town Road" as a one-hit-wonder but he is a legitimate artist. It's really hard to believe he is only 21 years old.
The greatest artists of all time always push the envelope and whenever you do something that is blatant in driving the message home, SOMEONE or SOME GROUP is not going to like it. Madonna encountered this when she did "Like a Prayer" Public Enemy experienced it with "Fight the Power" and Cardi B and Megan Thee Stallion have recently experienced it with their Grammy performance of WAP.
The problem in the black community is that when we don't understand something we immediately shut it down and attack it. There is no room for debate, understanding or questions just ATTACK. And that's where Lil Nas's message in this video is coming from. He is parodying hypocrisy and what he was taught by the black community growing up that made him hate himself and he is driving the additional point home that those who are often the most against it … are usually secretly for it. They are often attacking people like him to draw attention away from hating themselves. This is often the truth.
Lil Nas X News
What I find the MOST interesting is that people watched the entire video to critique it and then call it offensive? If you don't like something … WTF would you watch the whole thing? (lol) Notice at the end what he does to the devil. Draw your own conclusions but make sure they are your own.
— nope ? (@LilNasX) March 26, 2021