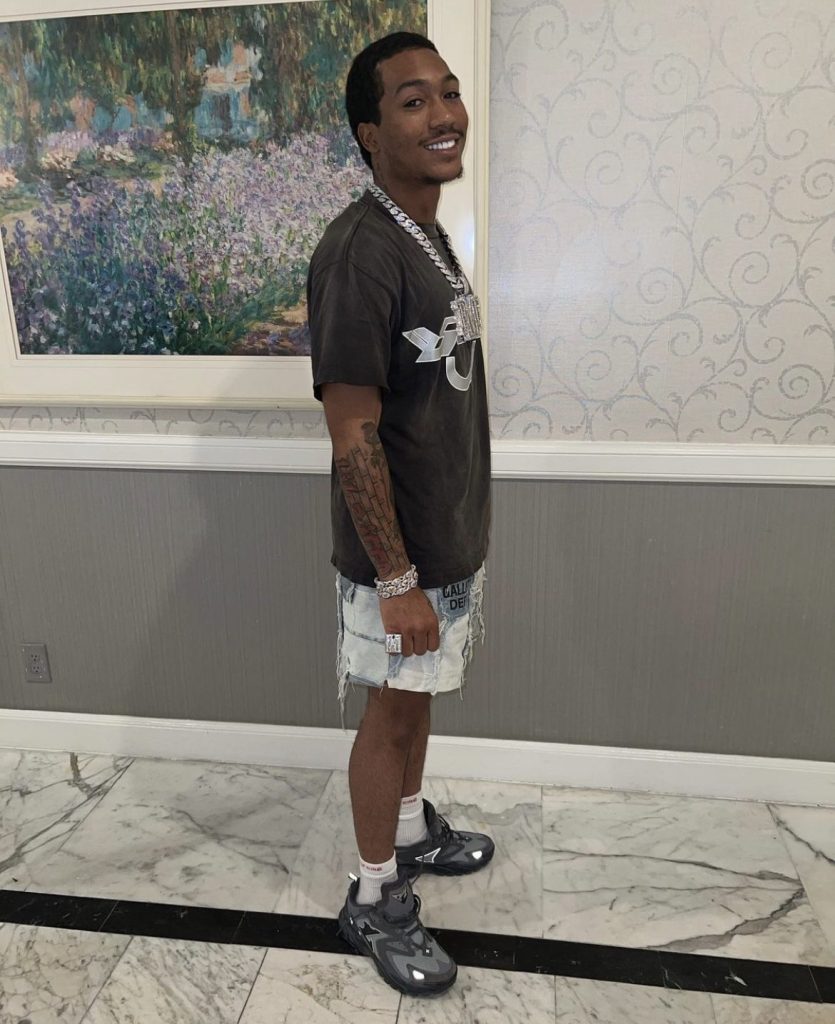 Lil Meech, son of the infamous, but legendary Big Meech of BMF has announced via social media that the first-degree grand theft charges against him have officially been dropped.

The announcement came from an Instagram video of Lil Meech showing off two watches, one of them diamond-encrusted, with the caption "God Is Good. Case Dropped. Please Don't Play With My Top." In a second video, he also showed off his latest purchase, a celebratory watch from Pristine Jewelers in NYC, including the caption "13/18 I only Shop With Elliot and Pristine. God Bless You."
The news comes just three months after the 22-year-old rapper/actor was indicted for 'allegedly' stealing a $250,000 Richard Mille watch. He was booked on two counts of first-degree grand theft and one count of organized fraud.
TMZ reported that Lil Meech initially placed $80,000 down as a deposit for the $250K luxury watch at Haimov Jewelers, but never returned to pay off the remaining balance. He allegedly tried to trade the watch at another jeweler before paying off the remaining balance, according to an official statement made on Haimov's Instagram.
His arrest for felony theft and fraud caused a stir on social media back in March, with many fans questioning the fate of his show BMF if he was convicted since he could face up to 60 years in prison. Fans rallied in support of him after the initial story broke of his arrest. Thankfully, he was bailed out of jail within the week by BMF co-star Da'Vinchi, who plays his brother in the show, Terry "Southwest T" Flenory.
His newly purchased watch and newfound freedom are just the beginning of celebration for Lil Meech. It was announced earlier this month that the second season of BMF will premiere this October. Lil Meech's breakout role starring as his father, Big Meech, has paved the way for the young actor's successful acting career and built a loyal fanbase invested in his father's story and family legacy.
Lil Meech has had some big shoes to fill, considering his father is a hip-hop industry legend, but the rising actor is proving to have a bright future ahead for himself in this industry.