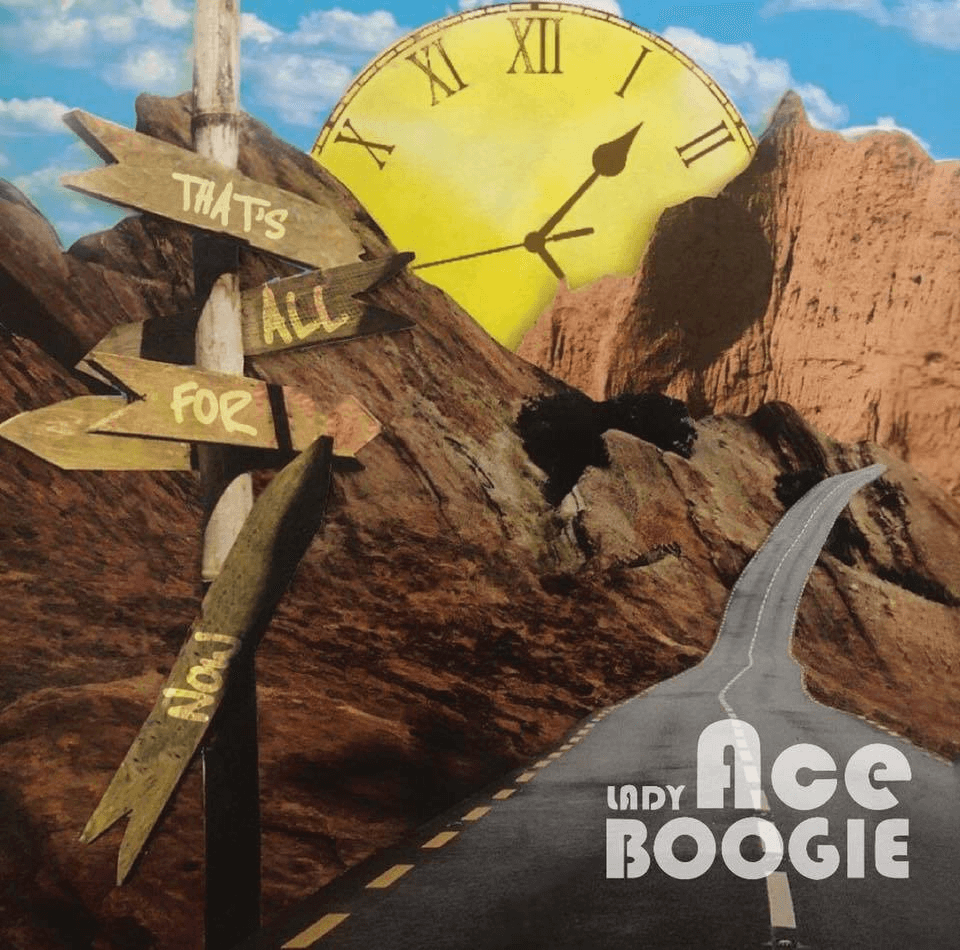 LADY ACE BOOGIE CUTS NO CORNERS WITH POWERFUL NEW ALBUM 'THAT'S ALL FOR NOW'
Atlanta-bred, Grand Rapids, Michigan based hip-hop artist Lady Ace Boogie delivers her powerful new album That's All For Now. Available now, the eight-track album features rapid-fire rhymes and smooth production, with Ace's melodic style creating a rhythmic hip-hop experience.
"Things have been crazy since the release of the album," says the Grand Rapids emcee known for her energetic live performances throughout the Midwest. Described by fans as "passionate and upbeat" the album delves into the mind of a regional hip-hop star. That's All For Now is a resolute album spearheaded by the punchy lead single, "Free" featuring fellow Grand Rapids artist Steven Malcolm. The song, with its bold hook "I just wanna be free, I just wanna be me" is a potent track that promotes individuality. Ace, who is an openly gay hip-hop artist inundates That's All For Now with truthful raps about her personal struggles.
"There's a fine line between entertaining the masses and speaking your truth. I would rather speak from the heart and live in my truth instead of trying to appeal to the masses."
Ace's straightforwardness is dignified. Her melodious lyrics are amplified with hard-hitting production on songs like "Stand Alone", "I Do What I Want" featuring Lola Blanco, and "You're Worth It". Ace encourages listeners to overcome personal obstacles with the poignant track "Fight for Your Life" which features her late father.
"My dad was one of my best friends. We talked on the phone just about everyday. I started recording our conversations once he was diagnosed with Liver Cancer. He stayed dropping jewels and he was my number 1 fan. To be able to have him on my record means more to me than anything."
She sings, "Chin up, head to the sky, keep fighting for your life" in a soothing tone that draws listeners in. This Fall, Ace will be launching the Fight for Your Life lifestyle campaign which will bring awareness to the importance of physical and mental health. She says, "we are living in unfamiliar times with suicide rates going up, and quite frankly POC are dying because of poor physical health. Even though it feels like the world is going to shit, we have to fight for our lives."
Somewhat of a hometown hero That's All For Now includes other Grand Rapids spitters J.Rob ("Ladi Dadi") and E-Will & Callab ("Eyes Wide Open"). "It was important to have these guys a part of this project." The album also features production by B.Coe, Vince Dand, and Year85.
Local Spins declared, "In a genre where production at the local and indie level can suffer, Lady Ace Boogie cuts no corners on these smoothly polished songs."
That's All For Now is available now across all DSP platforms. For updates and more information about Lady Ace Boogie please refer to the links below.
Tracklisting:
Stand Alone
Free (Feat. Steven Malcolm)
Fight for Your Life (Feat. James Tellis Jr.)
You're Worth It
I Do What I Want (Feat. Lola Blanco)
Ladi Dadi (Feat. Rebel Kuzco & J.Rob)
Eyes Wide Open (Feat. Collab & E-Will)
My Time