Radio Facts:
Comedian-Actor Kym Whitley Set to Host the 12th Annual NBCUniversal SHORT FILM FESTIVAL Finale Screening & Awards Ceremony on October 18
Kim Whitley Hosts and Award Presenters Include Essence Atkins, Stephen Bishop, Ester Dean, Chrissie Fit, Akbar Gbajabiamila, Manny Jacinto, Jameela Jamil, Hana Mae Lee, Allen Maldonado, Claudia Puig, Nico Santos, Chris Sullivan, Victor Turpin and Kelvin Yu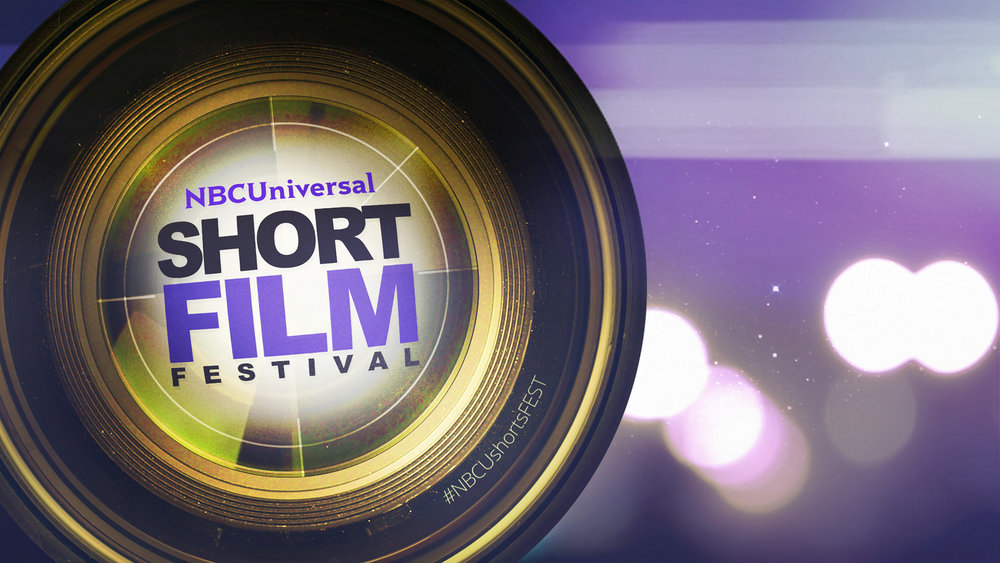 Comedian-actor Kym Whitley ("Young & Hungry") will act as host for the finale screening and awards ceremony of the 12th Annual NBCUniversal SHORT FILM FESTIVAL which celebrates diverse stories while finding the next generation of storytellers, on October 18, 2017 at the Directors Guild of America in Hollywood.
Awards in eight categories will be presented to winning filmmakers by a diverse group of actors and writers including Essence Atkins ("Marlon"), Stephen Bishop("Imposters," "Being Mary Jane"), Ester Dean (Pitch Perfect 3), Chrissie Fit (Pitch Perfect 3), Akbar Gbajabiamila ("American Ninja Warrior"), Manny Jacinto ("The Good Place"), Jameela Jamil ("The Good Place"), Hana Mae Lee (Pitch Perfect 3, Love Beats Rhymes), Allen Maldonado ("Black-ish," "The Last O. G."), Nico Santos ("Superstore," Crazy Rich Asians), Chris Sullivan ("This Is Us"), Victor Turpin("Shades of Blue") and Kelvin Yu ("Master of None").
"I'm honored to be part of the NBCUniversal Short Film Festival," said Whitley. "Platforms like this are so important to make sure we as a community find, encourage and support artists who tell stories about underrepresented people that are relatable to all of us regardless of ethnicity, creed, gender and sexual orientation."
The festival is furthering its emphasis on social change this year by presenting the HARNESS Social Impact Award to the filmmaker whose short best represents an important social issue. The award stems from a first-time partnership with HARNESS, an advocacy organization founded by America Ferrera, Ryan Piers Williams and Wilmer Valderrama that connects artists, influencers, and grassroots leaders to inspire action and change.
HARNESS will present the award in conjunction with the NBCUniversal Social Responsibility division. "Part of our mission at Harness is to increase representation of diverse voices in entertainment as a means to expose audiences to new perspectives and to create more empathy in the world," said Ferrera. "Partnering with the NBCUniversal Short Film Festival gives us an opportunity to honor an up-and-coming filmmaker whose work shows a unique point of view on a critical social issue."
The festival is also introducing the Critics' Choice Award with an 18-member jury of film and television critics and entertainment writers voting on the short they feel makes the most impact. Jury members are comprised of journalists from BuzzFeed, Entertainment Weekly, Glamour, Hearst Digital Media, Kore Asian Media, Los Angeles Times, Moviemaker Magazine, Paste Magazine, Refinery29, the San Francisco Chronicle, Screen International, TV Guide Magazine, USA TODAY and TheWrap, among others.
The award will be presented by the president of the Los Angeles Film Critics Association Claudia Puig, who also served as an inaugural jury member. "The passionate response from artists such as Kym and our amazing presenters, organizations like Harness and respected journalists to be part of our festival signifies how widespread the desire is to increase representation in entertainment," said Karen Horne, SVP of Programming Talent Development & Inclusion, NBC Entertainment and Universal Television.
"We are proud that our short film festival is not only a platform for diverse stories, but also a place to develop up and coming storytellers who are already creating work that reflects our society."
The festival will also award filmmakers in the Outstanding Drama, Outstanding Comedy, Outstanding Director, Outstanding Writer, Outstanding Actor and the Audience Award categories. The awards will be determined by the festival's first-ever ambassadors, America Ferrera ("Superstore"), Mariska Hargitay ("Law & Order: SVU"), Chrissy Metz ("This Is Us") and Lena Waithe (2017 Emmy® Award winner for "Master of None"), as well as the judging panel which includes NBC Entertainment President Jennifer Salke, Universal Television President Pearlena Igbokwe, Debra Martin Chase (The Princess Diaries, Just Wright), Sakina Jaffrey ("Timeless," "The Mindy Project"), Allen Maldonado ("Black-ish," "Survivor's Remorse"), Victor Turpin ("Shades of Blue") and Masi Oka ("Hawaii Five-0," "Heroes").
The finale screening and awards ceremony is free and open to the public. Tickets can be reserved at the festival website. The NBCUniversal SHORT FILM FESTIVAL is presented by NBCUniversal and NBC Entertainment with title partners: Universal Pictures, Panavision, Xfinity and the NBCUniversal Division for Social Responsibility.
Additional 2017 festival partners include Focus Features, Oxygen, USA Network, Bravo, Syfy, Fandango, E! Entertainment, Telemundo and Hulu, as well as industry partners including Creative Artists Agency (CAA), SAG-AFTRA, Tandem Productions, Everybody Digital, Room & Board, Writers Guild of America – East, Writers Guild of America – West, DGA and PGA.