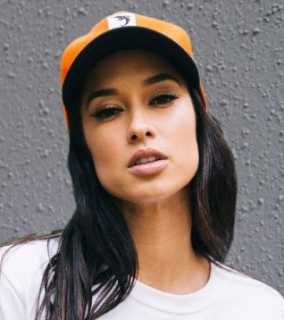 Superadio Networks and CTC Productions have announced that KWIN-FM Stockton morning personality, Nikki Blades has been named co-host of the weekend Superadio syndicated mix show, "THE BASSMENT" hosted by Real 92.3 Los Angeles talent, DJ E-Rock.

In addition to her KWIN duties Nikki Blades also hosts the massively popular "No Chaser Podcast" with Timothy De La Ghetto and has a large social media following with over 300,000 followers across her platforms.
Blades began her career in entertainment and has previously worked with Maxim magazine, Nike, Adidas and has appeared on MTV's Wild 'N Out.
An excited DJ E-Rock commented "The Bassment has always needed a woman's touch and Nikki brings great perspective and energy that will enable us to really win big across the country. Her charm, personality and knowledge of culture make this a complete home run!"
CTC Productions CEO, Keith "Envius" Elliot added "Adding a Superstar like Nikki Blades to "The Bassment" is like adding Kevin Durant to the 73-win Warriors…a no brainer!"