Radio Facts: Radio Facts: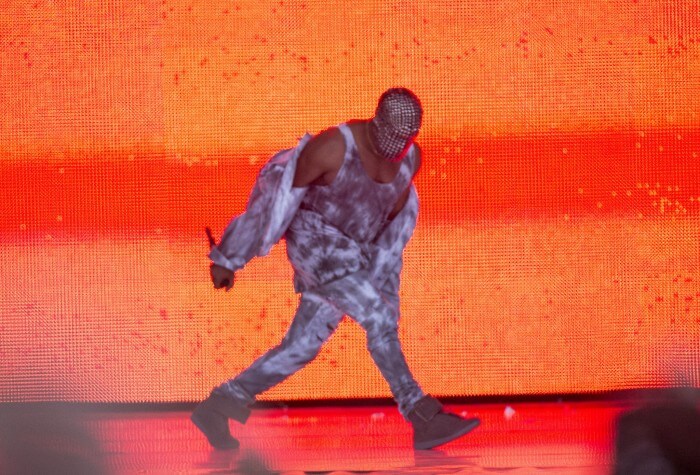 "It was worth it!" were the words I heard over and over and over again after Kanye West closed out the Made in America Festival in LA Sunday night. It was crowded, it was a bit unorganized, there were ridiculous lines for the restrooms, and there was a bunch of pushing and shoving but none of it mattered once Yeezus hit the stage. "It was worth it" is the phrase  I continued to hear throughout the evening and the following day.  Yes ,there were other great performances on the closing day at the Made In America festival like Chance The Rapper, John Mayer, and more but Kanye is truly on another level.
Kanye West may rub some people the wrong way, he may rant and say things people don't like but that man knows how to rock a show. The performance he gave to those in attendance at Grand Park in Los Angeles had Jay Z and J Cole rocking out in the front row, music lovers going nuts in a mosh pit, and everyone else captivated. From the aggressiveness of songs like "Black Skinhead" that he opened with to the grooved out party feel of songs like "Good Life" Ye took the crowd on a musical roller coaster ride. Although, everyone was with Kanye through the entire performance, I would have to say the crowd went absolutely bonkers when he performed his material  from his "College Dropout" album. As West has the crowd chanting "Jesus Walks" I couldn't  help but notice that Yeezus was performing his own musical miracle as the hands went high on his command and the screams of adulation drowned out any sounds of the city.  From the intricate light show, the myriad of masks he wears, to the energy he exudes, Kanye West truly knows how to set himself aside from most of his colleagues. He doesn't just give a great hip hop music show; it's just a damn good show.
There were people in the crowd bleeding from standing on their feet so long but they didn't care because "Yeezus heals all." Those aren't my words, those were the words of a young lady who had blisters on her feet but she never budged until Kanye said it was ok to leave. From the blood on her feet to the "Blood on the Leaves" that Kanye West closed his show with, people seemed to be in complete awe. Did they care his show went 30 minutes pass the closing time of the festival? I would have to answer with a resounding "NO!" People wanted more of Kanye although he gave them everything and more.
Kanye West wasn't just an MC, a producer, or an entertainer on this night; he was much more than that. "Yeezus was a force!" Again, not my words but I understand the sentiment.