Just in time for summer, LA based indie duo Junaco share a celestial sounding new single that offers a refreshing piece of mind for the new season. Arriving today, Junaco share their latest track "Paradise" and announce their debut EP Blue Room, to be released on July 9th via Side Hustle Records.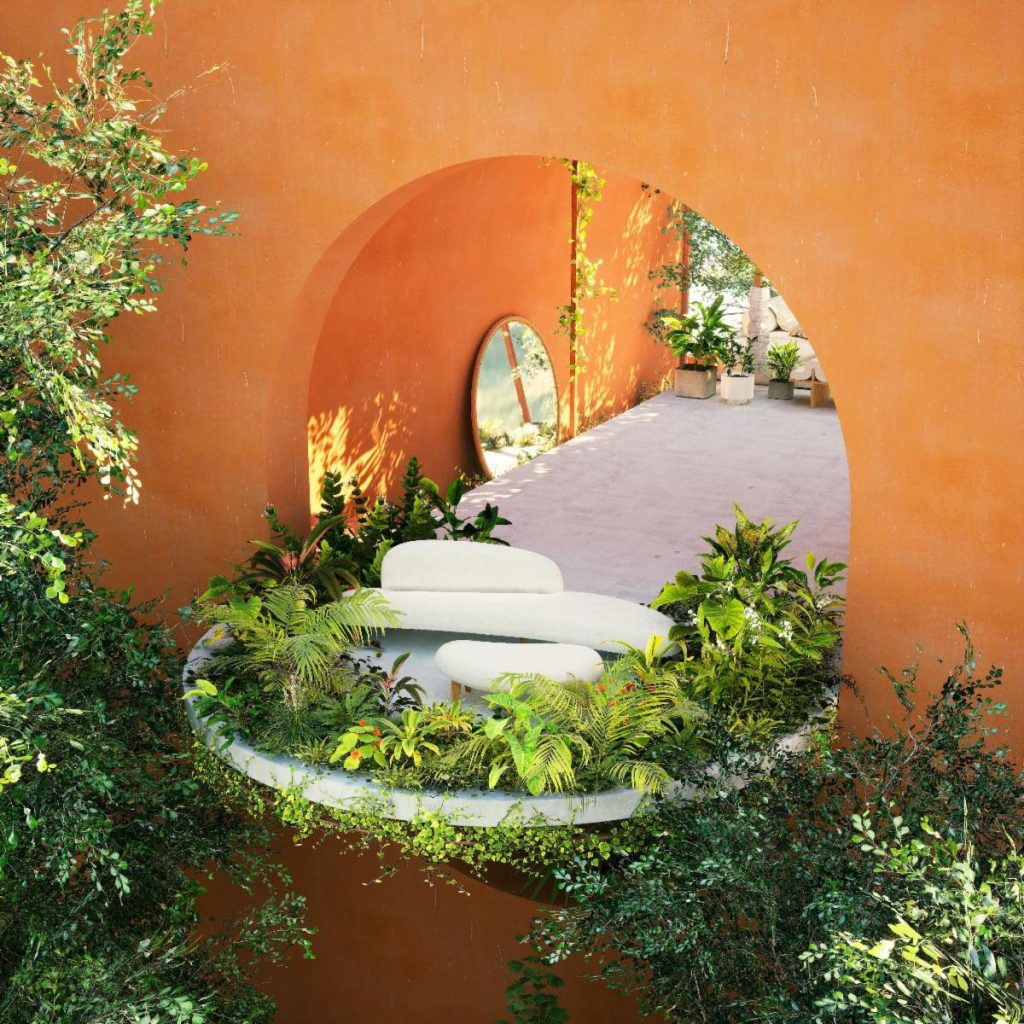 On the ethos of "Paradise," Junaco's Shahana Jaffer says, "The mind is a powerful tool – we have the ability to shift our perspective at any given moment with practice and control. A strong sentiment I learned from my parents' immigrant experience – that paradise is in your mind if you allow it. We have the habit of placing responsibility on a far away action: 'when I move there, my life will be better' but if we instead tried to look inward and felt every feeling genuinely, would we have an easier time adapting?"
Shahana, recently expanded further on the influence of her South Asian heritage in a special essay titled "Imaginary Lines" for Atwood Magazine during Asian American and Pacific Islander Heritage Month. The feature gives an honest, open and candidly beautiful description of her experiences, much like Junaco's music does. Always finding the duality of life, Shahana adds, "'Paradise' is about all of that – feeling the lows and riding the highs. This song really encompasses the way I try to live, as I learned from my parents: 'is paradise a place or a state of mind?' We have the power and ability to create our own reality and there is magic in being present." 
Joey LaRosa continues, "And while we all attempt to live in the present, it's still important to take the past and future into account. You are who you are based on the past. And you are who you are based on what you want and what you envision your future to be." 
Following the recent singles "Dazed," "Weight Of The World" and "Blue Room," Junaco have welcomed fans into a captivating 360 degree universe that's filled with warmth, light, and feels like a mixture of home and a vacation at the same time. It's all part of a bigger picture installation, combining music and art together fully with the release of their new EP. Along with Blue Room, Junaco will be launching an interactive IG filter that allows fans to insert themselves inside of the artwork from the singles on the upcoming EP.
Junaco is a musical project and concept born from an instinctive escape from musical conventions, based in Los Angeles, California. The term 'Junaco' means rolling with the pace of life and enjoying the present; living and working with intention, not just running. Junaco explores feelings resulting from change and progress through their contemplative and delicate compositions. 
The two made a name for themselves with their slow-burning, mesmerizing melodies full of soft guitar beside melancholy harmonies, building an all-together composition that gives their listeners an escape from the daily norm. Tastemaker outlet Ones To Watch says it's "music that not only provides us with a sense of serenity, but also a chance to escape from the confines of our homes." 
Alongside their newest musical releases, Junaco have been working on creating new ethical merch. They collaborated with local woman-run design studio Via Verano, to design and manufacture a multi-purpose canvas pouch. It is 100% locally sourced, designed, and ethically made in Los Angeles and available to own at junacomusic.com/merch.
Listeners can get connected with Junaco by following them on Instagram and Facebook @junacomusic, and @junacoband on Twitter. For more info visit junacomusic.com.  Stay tuned for more music and art on the way as they welcome fans into their virtual "blue room."
"Conscientious dream-pop with bursting synths akin to Beach House and graceful vocals in line with those of Lucy Dacus. Together, Junaco paint an exuberant collection of sounds while questioning the world they have to create them in." – FLOOD
"Peaceful, yet deceptively propulsive" – Paste Magazine
"Junaco's vocal harmonies and steady percussion acts as a brief moment of catharsis – possibly intended to ground us during a year that has turned the world upside-down." – Ones To Watch
"A lullaby and a wake-up call rolled into one." – The Wild Honey Pie
"Atmospheric audio wallpaper." – American Songwriter
"Junaco's dream-folk song is an appreciation for that which we might have overlooked in the hustle and bustle of pre-COVID times." – Buzzbands
"Seductive serenity…Dreamy" – Atwood Magazine
"Deep, organic storytelling and atmospheric soundscapes" – Culture Collide
"Gorgeous hook driven indie rock, centered around shimmering guitars and Jaffer's ethereal vocals." – Joy of Violent Movement
"Stunningly melancholy" – Earmilk
"Jaffer's vocals lead with a confident poise while the song's momentum builds steadily with each passing moment. Recreating an image of a convertible cruising along the Pacific Ocean highway with the top down, no destination set while the cool breeze caresses your face." – Ears to Feed