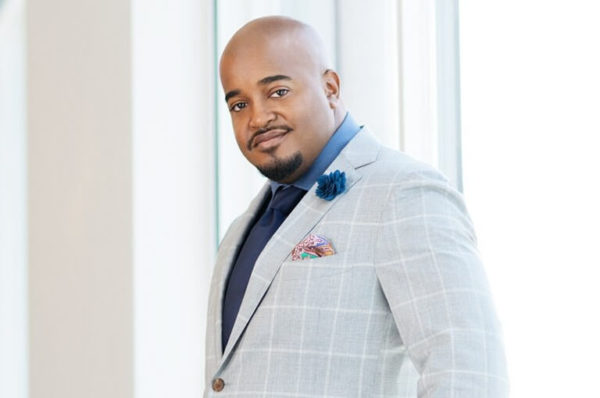 LIVE ALBUM 'JESUS REVEALED' BY RCA INSPIRATION RECORDING ARTIST JASON NELSON DEBUTS AT NO. 1 ON BILLBOARD GOSPEL ALBUMS CHART THIS WEEK
Powerful gospel single, "I Am," holds the #1 position for the fourth week on Mediabase Gospel chart. 
New York, NY – January 28, 2015 – RCA Inspiration gospel singer/songwriter and musician Jason Nelson's, newest album,JESUS REVEALED, debuted at No. 1 on Billboard Gospel Albums chart this week.  The live album features the #1 gospel single in the country "I Am."
"I'm so excited about JESUS Revealed being the #1 CD in the country," said Jason Nelson. "I always believed it was possible, but experiencing it is amazing. GOD is faithful."
The acclaimed singer/songwriter and worship leader continues to receive accolades from fans and critics alike on this latest record.  Sarah Hearn from Examiner.com says JESUS REVEALED "is what listeners have come to expect and more from the masterful vocalist who possibly possesses one of the purest and richest voices in gospel music today."  From the hit single "I Am," to standout tracks such as "God Is Great," "The Lamb," "So In Love," and more, Nelson sets out to reintroduce listeners to the bible Jesus on the new project.  JESUS REVEALED marks Nelson's first #1 album.
Jason Nelson recorded 14 live tracks earlier this year before a packed audience in his native Baltimore.  The 2013 Stellar Award winner teamed up with long-time songwriting partner, Dana Sorey to co-write most of the tracks, along with his twin brother and fellow gospel artist Jonathan Nelson contributing writing on "Can't Stop Calling," while, Tasha Page-Lockhart lends her voice to join Nelson on "I See The Lord."  
Fans can witness Nelson's live performance on January 31 at Robert Douglas Headquarters Raeford, NC and on February 16 at Shiloh Baptist Church York, PA.
Visit Vevo to see The Making of Jesus Revealed: https://smarturl.it/BTSJesusRevealed?IQid=press 
About Jason Nelson:
Bishop Jason Nelson pastors The Tabernacle at Greater Bethlehem Temple, a thriving ministry in Randallstown, Maryland; however he is one of the most recognized voices in gospel music and is considered to possess a rare gift in the Body of Christ as he releases the power of the presence of God. Jason established his vocal status and exceptional anointing in 2005 with the release of his first solo project, "I Shall Live". Not only a gifted voice, but also a gifted songwriter, the songs written for this project propelled Jason onto the industry watch list. Marvin Sapp's title track to the platinum recording "Thirsty" was composed by Jason. The highly anticipated "Shifting the Atmosphere" project, which was released May 22, 2012, gives insight to its audience with the application of Praise and Worship. Jason has also received a Stellar Award for Praise and Worship CD of the year in 2013. Jason considers one of his greatest accomplishments to be his family, wife Tonya, and children Jaelyn, and Jason Christopher.
For more information visit:
Website:   www.jnelsononline.com
Facebook:  www.facebook.com/jasonnelsonmusic
Twitter:    www.twitter.com/pastorjnelson
Instagram:  @pastorjnelson