Radio Facts: Radio Facts: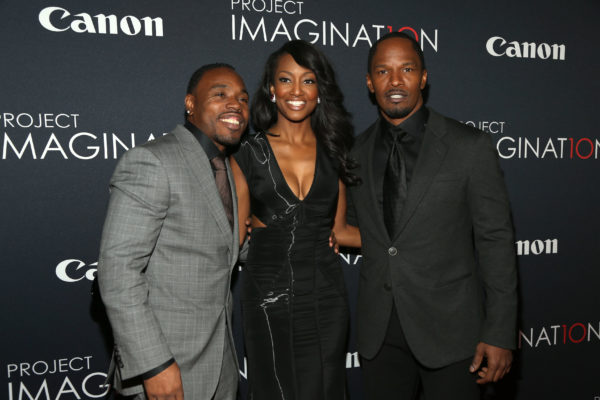 Canon U.S.A., Inc., a leader in digital imaging solutions, and two-time Academy Award® winner Ron Howard, officially launched the "Project Imaginat10n" Film Festival, which kicked off with the global premiere of ten short films at Lincoln Center in New York City last Friday. Following the premiere, screenings will be held in Los Angeles, CA hosted by Bryce Dallas Howard, the first graduating director of Canon's Project Imagin8ion as well as in Brooklyn, NY hosted by James Murphy, a celebrity director for Project Imaginat10n. Yahoo Screen will continue celebrating the Film Festival from October 25, 2013 through the end of the year where consumers can view each of the 10 films.
Proving Ron Howard's words "we're all creative," five innovative celebrities took to the director's chair – Jamie Foxx (Academy Award® winner), Eva Longoria (Golden Globe nominated and SAG Award winning actress),Georgina Chapman (designer and co-founder of Marchesa), James Murphy (founder of LCD SOUNDSYSTEM) and Biz Stone (co-founder of Twitter). The project launched with a photo contest, inviting the masses to interpret 10 storytelling themes through photography. After receiving thousands of submissions, 91 winning photos were announced. Then, the directors each chose nine photos, one from each theme, to inspire their films. A 10th photo in the Discovery theme, selected by Ron Howard, was utilized in all films to create a common thread.
Canon gave consumers of all skill levels an opportunity to showcase their creativity and storytelling abilities by undertaking the same creative exercise—selecting photos from the same pool as the celebrity directors to inspire short films. With hundreds of user generated films submitted, Ron Howard and Bryce Dallas Howard selected five winning films.
"I am so proud to be part of this creative journey with Canon, the impetus to ten inspiring, brave and audacious films that are a testament to the power of the imagination," said Ron Howard.
"From inviting the masses to submit photographs to shape the creative direction of a film to then challenging consumers to direct their own short films, Project Imaginat10n has been a user generated project from start to finish," said Yuichi Ishizuka, executive vice president and general manager, Imaging Technologies & Communications Group, Canon U.S.A. "In an effort to continue our collaboration with the community, we are pleased to take the concept of a film festival to a new level, asking consumers to watch the films side-by-side online."
(TO SEE A LIST OF THE FILMS CLICK NEXT)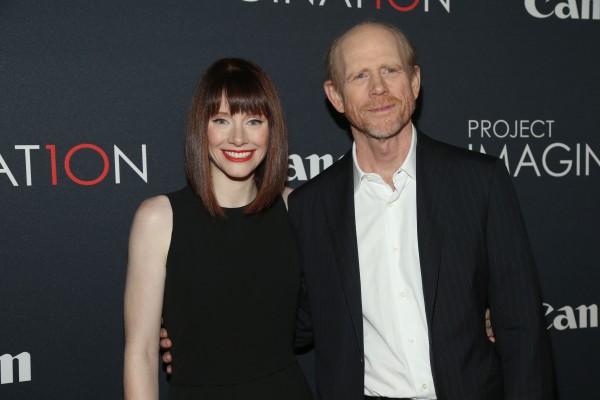 "A Ron Howard Presentation" consists of 10 films including:
– Jamie Foxx, Celebrity Director – "…And She Was My Eve"
– Eva Longoria, Celebrity Director – "Out of the Blue"
– Georgina Chapman, Celebrity Director – "A Dream of Flying"
– James Murphy, Celebrity Director – "Little Duck"
– Biz Stone, Celebrity Director – "Evermore"
– Arrius Sorbonne, Winning Director – "Dominus"
– Jared Nelson, Winning Director – "Chucked"
– Julian Higgins, Winning Director – "Here and Now"
– Kalman Apple, Winning Director – "A Day in the Country"
– Ronnie Allman, Winning Director – "Filter"