Radio Facts: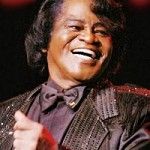 Last week, a daughter of James Brown claimed that the legendary singer's body had gone missing. Now, according to a new report, the Godfather of Soul is still resting in a crypt on the property of another daughter, hopefully putting an end to this bizarre tale.
This odd case all started when LaRhonda Pettit, an illegitimate daughter of Brown, told UK's Daily Mirror that Brown's body disappeared from the home of Deanna Brown Thomas. Now, the funeral director who hand led Brown's burial says the body is in the same place it's been since his death.
"There's no truth to that," Charlie Reid, C.A. Reid Funeral Home's director, told the August Chronicle. "It would have had to have gone through us. We would have been contacted if that happened." [read more here].