Digital and Radio Facts: Radio Facts: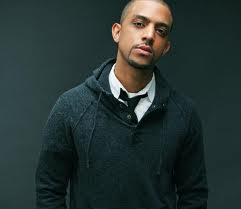 Soulful singer/songwriter, Mateo, will be opening for multiplatinum-selling songstress Keyshia Cole during her 18 city Woman to Woman tour. The announcement comes as the R&B soloist gears for the release of a new single later this month, and a debut album in 2013.
Mateo's major label debut came last October with the release of Suite 823 . The nine track EP was produced by the Grammy Award winning Kerry "Krucial" Brothers (Alicia Keys, Nas, Drake) and featured the sultry duet "Looking You Up" with Stacy Barthe. The Cincinnati born artist first gained recognition and popularity through the release of several mix tapes which have garnered over a million views on YouTube. Alicia Keys became one of his biggest supporters; she even joined him on "Say Its So" from the Love & Stadiums II mixtape.
"I'm definitely feeling Mateo. I think he's one of the most innovative young musicians that we have around right now. He comes into a room and it lights up," comments Alicia Keys.
Catch Mateo tonight at the Orpheum Theater in Boston, MA.
For more information, please visit:
TOUR DATES
Tuesday, April 2
Boston, MA
Orpheum
Thursday, April 4
New York, NY
Beacon Theater
Friday, April 5
Wallingford, CT
Oakdale Theater
Saturday, April 6
Atlantic City, NJ
Borgata
Sunday, April 7
Philadelphia, PA
Tower Theatre
Tuesday, April 9
Toronto, ON
Danforth Music Hall (No Chrissette)
Thursday, April 11
Detroit, MI
Motor City Casino
Friday, April 12
Cleveland, OH
State Theater
Saturday, April 13
Merrillville, IN
Star Plaza Theater
Sunday, April 14
Indianapolis, IN
Murat Theatre
Tuesday, April 16
Dallas, TX
Verizon
Thursday, April 18
Phoenix, AZ
Celebrity Theater
Friday, April 19
Los Angeles, CA
Club Nokia
Saturday, April 20
San Diego, CA
Humphrey##Q##s
Sunday, April 21
Oakland, CA
Fox Theater