Digital and Radio Facts:
Originally posted on 2014-01-22 00:04:35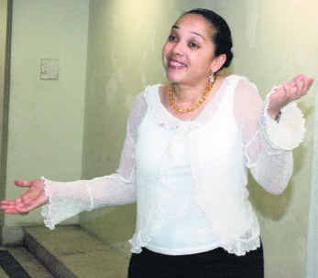 Industry
vet
Pamela Hall
has
died
. She previously worked at
WHUR
and WORLDSPACE.. Industry vet Gregg Diggs wrote on his FB page….
R.I.P….PAMELA HALL (LADY RIFF) It's a blessing when you are given the opportunity to work with people that you truly love and respect and it's a blessing to work with colleagues who's excellence and work ethic motivate you to strive to excel. I received those blessings and so many more working with my dear friend, Pamela Hall at WorldSpace Satellite Radio. It's impossible to express the depth of my sorrow right now and how much I will miss her in this lifetime. I know it might sound cliché' but Pamela was beautiful, inside and out, but the beauty of her spirit is what I will miss most of all. When I had some personal problems, she came into my office and prayed for me and I was honored that she solicited my prayers in her times of trouble. Pamela Hall was the personification of "CLASS" and she exhibited that class in every aspect of her life. It was on display for the world to hear on "Riff", the WorldSpace Jazz channel that she so masterfully programmed. We called her "LADY RIFF" and she was a lady in every sense of the word. My prayers go out to her family and especially her sister, Julie Hall who, ironically, was my classmate at Howard University years before I met Pamela. I'm so thankful that I got the chance to know both of those amazing Hall sisters. Over the past year, I have lost several dear friends and it has made me realize just how short and fragile life can be and that tomorrow is not promised to any of us.
Originally posted on 2014-01-22 00:04:35