iHeartMedia Minneapolis announced today that Matt Sheeder has been named Vice President of Sales, effective immediately. iHeartMedia Minneapolis has a strong cross-platform presence and includes a number of iconic brands and franchises — both broadcast and digital — encompassing more than nine stations comprised of music, talk and news formats.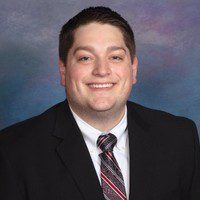 iHeartMedia has the leading consumer reach and influence across multiple platforms and delivers more live programming than any other media company. As Vice President of Sales, Sheeder will be responsible for overseeing the markets automotive sales efforts and will lead a team of account executives. He will report to Greg Alexander, Market President for iHeartMedia Minneapolis.
"Matt has exemplified true leadership qualities since elevating to the management team," said Alexander. "His skill set raises the quality of our team."
Sheeder started in the media industry in 2015 at Comcast Spotlight. He joined the iHeartMedia Minneapolis team as an Account Executive in 2018 and was quickly promoted into a leadership role as Local Sales Manager. Sheeder is a graduate of Winona State University, where he earned a degree in Finance.
"I feel fortunate to be able to help expand and lead this high-performing team," Sheeder said. "The past three years of my career at iHeartMedia have been incredibly enriching and have only helped me grow both professionally and personally. Thank you to the iHeartMedia Minneapolis team for this exciting new opportunity!"
iHeartMedia is the leading media outlet in the Minneapolis market with multiple platforms, including its broadcast stations; live events; data; and its digital businesses and platforms, including mobile, social and its own iHeartRadio, iHeartMedia's free all-in-one digital music, podcasting and live streaming radio service – with 3 billion app downloads and more than 150 million registered users.