iHeartMedia Atlanta's El Patron 96.7. announced today that El Bueno, La Mala Y El Feo will anchor mornings, with the debut of "The B.M.F Morning Show." The top-rated morning show will run weekdays from 6 –11 a.m. ET beginning March 10.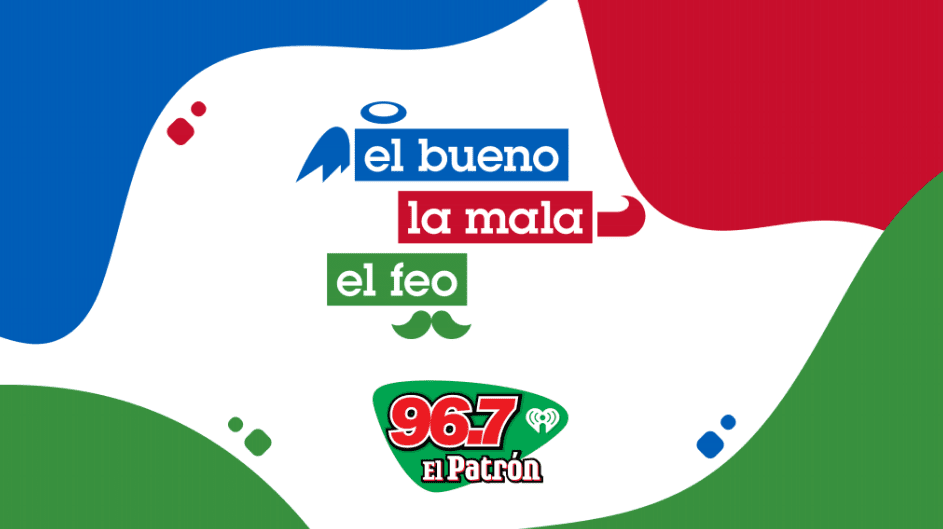 "The B.M.F Morning Show" brings together the best-known personalities in the Regional Mexican world to create a powerful combination. Each host possesses an entirely different style representing very important demographics among Hispanics: young millennials, the Spanish dominant, and the assimilated family-oriented. Their diverse backgrounds, format knowledge and experience bring a blend of talent and content to form a winning team.
"With the increased importance and size of our growing U.S. Hispanic audience in Atlanta, we're excited to welcome a top-rated on-air show like 'The B.M.F. Morning Show' on El Patron 96.7," said Orlando Rosa, Program Director for Z105.7 and El Patron 96.7. "Adding El Bueno La Mala y El Feo to our already entertaining lineup with their great content, humor and connection with Hispanics from countries as Mexico, Central and South America will put El Patron 96.7 in the perfect position for growth and success."
"'El Bueno, La Mala y El Feo' is going to Atlanta! Carla, Andres and I are happy to announce show will be joined by "El Patron" on March 10 and every morning after. Wake up very early with us to a pure show!" said Raul Molinar, El Bueno.
Full Programming Lineup
"The B.M.F Show" 6 – 11a.m.
Luis Treviño 11a.m. – 3 p.m.
Karla Smith 3 – 7 p.m.
JayZ Olivarez 7 p.m. – 12 a.m.
Carmen 12– 6 a.m.
iHeartMedia is the leading media outlet in the Atlanta market with multiple platforms, including its broadcast stations; live events; data; and its digital businesses and platforms, including mobile, social and its own iHeartRadio, iHeartMedia's free all-in-one digital music, podcasting and live streaming radio service – with 3 billion app downloads and more than 150 million registered users.