Radio Facts: Radio Facts: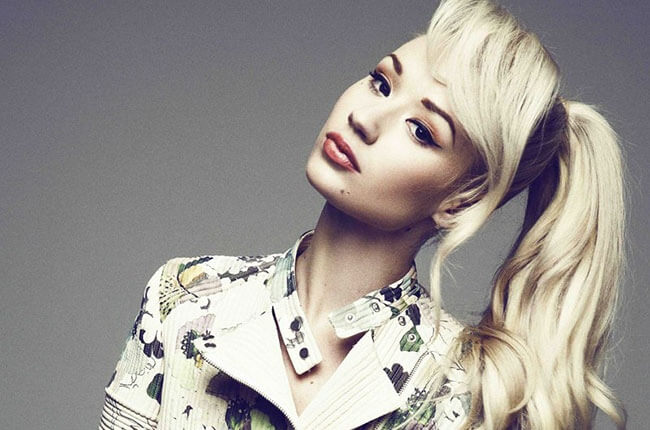 Vevo, the world's leading all-premium music video and entertainment platform, announced today Iggy Azalea and Demi Lovato will co-headline its first-ever Vevo CERTIFIED SuperFanFest concert event presented by Honda Stage. To be held at The Barker Hangar in Santa Monica, CA on October 8, the concert performances will be filmed and made available beginning October 16 to all viewers across Vevo's online, TV and mobile apps.
CERTIFIED is what happens when music videos reach and exceed 100 million views across the Vevo platform. CERTIFIED salutes the artist and the fan through exclusive original programming including award presentations, artist commentary and fan tributes. Vevo's first-ever CERTIFIED SuperFanFest live concert event will bring this program to life, providing a platform for Azalea and Lovato to perform and directly thank fans for their support.
On October 8, SuperFans will be treated to the ultimate concert experience, getting up close and personal with Azalea and Lovato. Some lucky concertgoers will have the opportunity to present Vevo CERTIFIED Awards to Azalea and Lovato on stage. Fans will also be selected by Vevo to take over its official Instagram account and exclusively share all the cool details of the event with the world.
For fans who can't make it to Los Angeles, Vevo will exclusively premiere the performances, along with testimonials from other CERTIFIED artists and fans, beginning October 16 at 4pm ET across its apps and website.
Commented Doug McVehil, Vevo's Senior Vice President, Content and Programming: "Because a video would never reach 100 million views without the fans, CERTIFIED salutes the audience as much as it honors music videos and the artists who made them. With CERTIFIED SuperFanFest, Vevo will create a once-in-a-lifetime event that will truly integrate the fans into the celebration. We are thrilled to have Iggy Azalea and Demi Lovato – two of the biggest superstars on the planet with five CERTIFIED videos between them – as the first performers for what will be an annual party and a major tent pole for Vevo."
Since its launch in 2012, the CERTIFIED Award has become the industry benchmark for the most popular music videos of all time. To date, over 325 videos by nearly 120 artists have been CERTIFIED by Vevo. Vevo's video view counts represent the only definitive and official metric across all video platforms because of its far-reaching scale and reach, which includes web, mobile/tablet and TV apps plus syndication partner sites like AOL, Yahoo and YouTube. Videos "CERTIFIED" by Vevo have achieved a similar milestone to that of the RIAA's Gold and Platinum certification for audio.