Digital and Radio Facts: Radio Facts: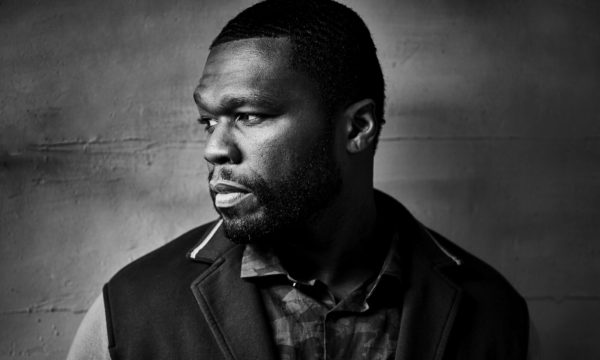 Hollywood can be classically unforgiving or highly beneficial. If you keep believing and keep working chances are you will break into the elusive gates of glitter and gold. With Starz announcement that it has extended Curtis "50 Cent" Jackson's exclusive premium overall deal, that means their are more opportunities for writers, producers, directors, etc to get their big break.
Starz and Jackson, an Executive Producer for the hit series "Power," are also developing "Tomorrow, Today," based on a screenplay penned by Jackson, on which he will serve as Executive Producer.
This premium overall deal extends Jackson's existing overall deal another year into September 2018 to develop new projects for the network with G-Unit Film & Television, Inc. "Tomorrow, Today" is the first project in development from Jackson and G-Unit Film & Television, Inc., the production company launched by Jackson.
"I am looking forward to continuing my relationship with my Starz family; we have had great success together on 'Power' and I am excited to get going on all of our upcoming projects together. I knew Starz would be the perfect home for 'Tomorrow, Today.' This project is very personal to me…creating it, writing it, finding the best team for it and I will continue to be involved every step of the way," said Jackson.
"We're excited to develop this series with Curtis to showcase his producing skills with this unique storyline," said Carmi Zlotnik, managing director of Starz.
"Tomorrow, Today" is a superhero-themed series about a veteran from the south side of Chicago who, after being falsely imprisoned, becomes the personal experiment of a mad prison doctor trying to create the perfect man – and an unstoppable killing machine. Set free, but on the run, the veteran must reconcile with the world that has turned against him, and use his newfound abilities for good.
"Anthony Cipriano ("Bates Motel," "12 and Holding") and Dan Kay ("I.T.") will executive produce "Tomorrow, Today" with Kirkland Morris serving as producer. Cipriano, Kay and Morris will also write for the series. Senior Vice President of Original Programming Ken Segna and Director of Original Programing Patrick McDonald will be the Starz executives in charge of "Tomorrow, Today."
Writer/Producer Kirkland Morris is one of the strongest writers in the game so watch out for this series as well as future projects with Mr. Morris' name in the credits.
Jackson is represented by APA and attorneys Stephen Savva and Eric Feig. APA also represents: Cipriano, Kay and Morris.