Digital and Radio Facts: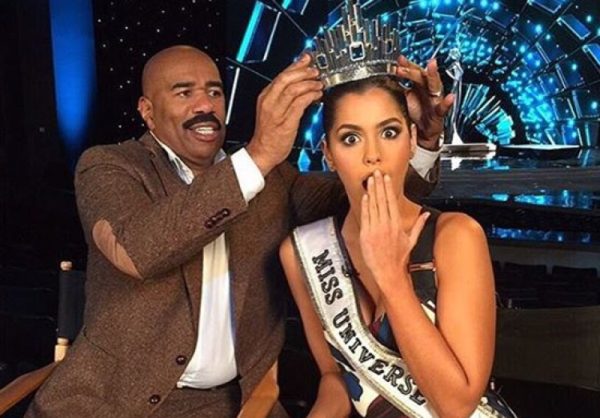 Steve Harvey Does TV Show with Miss Philippines and Miss Colombia, Admits Being Traumatized by Error
On Monday and Tuesday Steve Harvey has both Miss Universe contestants on his Steve Harvey TV Show (separate days) to talk about the faux pax that will inevitably make Steve the brunt of meme jokes for many months or even years to come. Harvey admits his mistake was so devastating (announcing the wrong winner) that he has had sleepless nights and even got death threats. He states had it not been for his wife, it would have been very difficult if not impossible to overcome. Harvey admits that he felt the worst for the women. The two women do not share the stage as Philippines will appear on Monday and Colombia will appear on Tuesday. Miss Colombia's response to Steve and whether she can forgive him is being tightly guarded to promote the show but sources state she did forgive him and even realises the error has made her just as big an attraction and star as the winner Miss Philippines. The whole thing is brilliant marketing and benefits all three participants. Check local listings.