Digital and Radio Facts: Radio Facts: "IN RETURN FOR CO-WRITING A MAJOR HIT SONG, I'VE EARNED LESS THAN $4,000 DOMESTICALLY FROM THE LARGEST DIGITAL MUSIC SERVICE."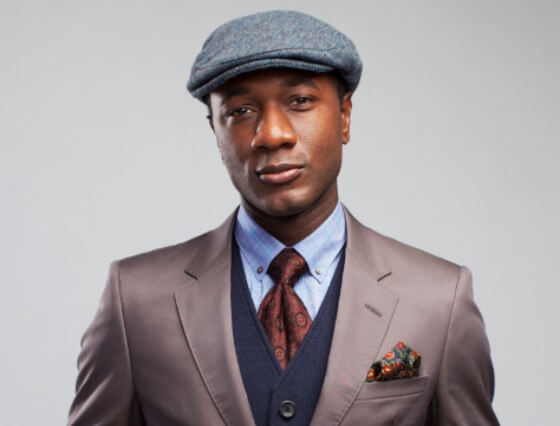 Those aforementioned lines say it all. These are the words of singer/songwriter Aloe Blacc, who proclaimed in his hit song, "You can run and tell everybody, I'm the man, I'm the man, I'm the man."
Many of Blacc's fellow songwriters would say he's the man after he ripped Spotify and Pandora a new one in an amazing piece he wrote for Wired.com. Don't get me wrong, Aloe Blacc doesn't really take shots at the two companies, instead he talks about the struggle of the songwriter. Following in the footsteps of Taylor Swift, who pulled her music from Spotify, Aloe Blacc took a stand against the digital streaming giants through the power of words.
I've known Aloe Blacc for quite some time; not as a friend but more as a fellow dreamer, who I've seen rise slowly in an unforgiving industry. I remember Aloe when he was hosting the infamous "Do Over" parties in LA that represented the "Sunday Fun Day" experience to its fullest extent. I felt proud when he finally started to get the recognition he deserved after many years of grinding. As he pointed out, the recognition is only part of it. Songwriters need to be fairly compensated their creativity and for the influence they have on the world.
Aloe Blacc hits it on the head in the following excerpt from the article when he says,
"But does our work as songwriters have value? Coming from someone who has spent his life working hard to master his craft in order to touch the lives of others, that may seem like an absurd question. But in today's rapidly changing music marketplace, the answer is increasingly unclear. Just this week, Taylor Swift removed her music from Spotify—not because she doesn't want you to stream her songs, but because she wants to be compensated fairly for her work. She wants Spotify to treat her work as though it has value. This problem ought to cause anyone who cares about the future of music—professionals and fans alike—to stand up and take note."
We do need to take note; we do need to take a stand, and we do need to support songwriters. Why should a songwriter be treated any differently than any other brand or business owner that has the right to protect their work. Aloe states the argument perfectly when he said, "First, unlike most people in creative industries, songwriters seem to have less control over our work than ever before. Knock off a handbag design from a high-end fashion house or use a sports team's logo in your new t-shirt line, and expect a lawsuit in short order. And good luck copying a big tech company's patented innovation. You need express permission from the original creators to use or copy their work before you resell it. That's how they protect the value of their work.
But the world doesn't work that way for songwriters. By law, we have to let any business use our songs that asks, so long as they agree to pay a rate that, more often than not, was not set in a free market. We don't have a choice. As such, we have no power to protect the value of the music we create.
All I can say is, I concur! Stop devaluing the work of the creatives and pay songwriters!
To read Aloe Blacc's full statement, check it out at Wired.