Digital and Radio Facts: Radio Facts: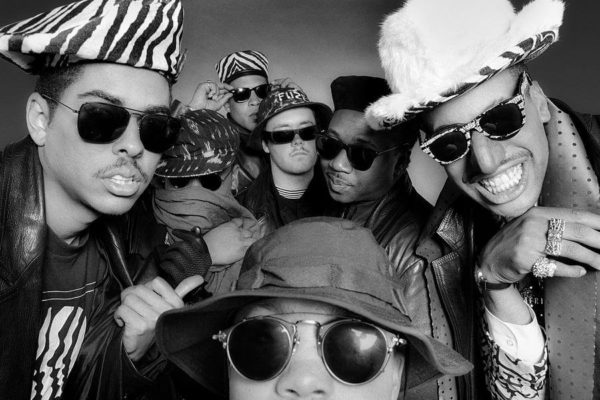 I really appreciate growing up in the nineties when hip hop music was in its prime. Many people refer to the nineties as the "Golden Era" and I would have to concur. That was a time when artists put together full albums from beginning to end. I could easily rattle off a few classic albums from that era but I just want to focus on one for the time being.
When Digital Underground dropped "Sex Packets" the "Humpty Dance" became an instant sensation but the entire album was something fresh and new. Whether it was the cleverly crafted erotica style story on "Freaks of the Industry" or the piano solos sprinkled throughout the album, "Sex Packets" definitely put the Bay area band on the map. Let us not forget that Tupac was also a product of Digital Underground as they were responsible for putting him on the map. 25 years later, fans of Digital underground and fans of music are in for a treat next year.
In 2015, pop music's hippest heroes, Digital Underground (D.U.), will celebrate the 25th anniversary of their debut, earth shattering, multi-platinum album "Sex Packets" which featured the runaway hit single "The Humpty Dance." In preparation for the occasion, original founder and D.U. member Chopmaster J has joined forces with filmmaker and director Abdul Malik Abbott ("Streets is Watching," "State Property") to produce the documentary "D.U. Days: Adventures in Digital Underground the Apprenticeship of Tupac Shakur". The celebratory effort will be supported via a rewards-based Indiegogo crowdfunding campaign that fans can get involved with and join by visiting https://igg.me/at/D-U-Days.
Along with a series of orchestrated music releases planned to commemorate as well as revive the group's positioning in hip hop music, Chopmaster J will be releasing "Sex Packets II" featuring new versions of D.U. classics written and produced by S.O.T.U. (Sun Of The Underground) and featuring an all new D.U. lineup; and unveiling the "D.U. Days'" soundtrack which features, from Chopmaster J's archive collection, exclusive never before heard tracks of the late Tupac Shakur.
Recognized as one of the first hip hop music bands, Digital Underground included Chopmaster J, Shock G, Money B, DJ Fuze and the then 18-year-old Tupac Amaru Shakur. The group's meteoric rise to fame in the early '90's was accentuated with chart topping hits like "Doowutchyalike," "Freaks of the Industry," "Same Song" and "Kiss You Back." The band made waves with their colorful and costumed attire, animated stage antics and innovative dance styling and moves.