Digital and Radio Facts: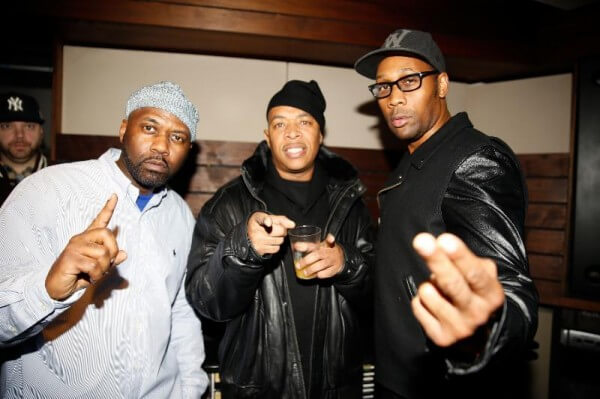 Considered to be one of the most influential hip-hop group ever assembled, it's been over twenty years since the Wu-Tang Clan dropped their debut album, the Staten Island group consisting of RZA, GZA, Method Man, Inspectah Deck, Raekwon, U-God, Masta Killa, Ghostface Killah and Cappadonna are returning with a new album titled A Better Tomorrow that hits stores on December 2nd.
Seven years since the group's last proper album, A Better Tomorrow was helmed by RZA aka The Abbott who has created a smorgasbord of beats while the murder's row of lyricists assault his booming tracks. Whether it's the voice of the late ODB, or dusky Kung-Fu movie samples spread throughout the mix, tried and true WTC fans, and curious newcomers will find something to love about the new album which is available for pre-order at https://smarturl.it/abettertomorrow featuring three instant grat tracks.
Opening with the rumbling "Ruckus In B Minor," which dropped on Funkmaster Flex's HOT 97 show, listeners are taken a cohesive ride via 15 tracks of hardboiled rap music relaying messages about the mix of street life, spiritual redemption, weaving crime tales worthy of noir novels, and reminiscing on the days of New York-past. A select group of journalists and tastemakers alike were invited to a private first-listen of the new record with RZA, U-God and Masta Killa with refreshments provided by Red Bull.
Emerging in 1993, the Staten Island, NY-based Wu-Tang Clan proved to be the most revolutionary rap group of the mid-'90s releasing five group and 19 compliation albums totaling over 6 platinum records and over 40 million sold. Turning the standard concept of a hip-hop crew inside out, the Wu-Tang Clan were assembled as a loose congregation of nine MCs who released a myriad of solo albums now considered Hip-Hop classics. Instead of releasing one album after another, the idea was to establish the Wu-Tang as a force with their debut album and then spin off into as many side projects as possible. In the process, the members all became individual stars.